Caribbean
St. Lucia: Young, Tech Savvy Service in a Tropical Paradise
A stable business environment with a high-potential labor market, learn why St. Lucia is quickly becoming a preferred destination for contact center services in the Caribbean.

Location Overview
In June 2020, we launched our site in St. Lucia to further enhance our global services footprint.
Saint Lucia offers a premium nearshore solution, with state-of-the-art, purpose-built facilities that set a world-class standard for global services on the island. Starting as one building, within two years of operation, we soon expanded into three facilities to meet the strong demand from both clients and locals.  
Located on the south coast in Vieux Fort, only a stone's throw from the recently expanded Hewanorra International Airport and top-rated hotels, our facilities benefit from St Lucia's excellent technical infrastructure and proximity to nearshore markets, making collaboration easy. 
Leveraging a largely untapped workforce of skilled and enthusiastic job seekers, we have become the employer-of-choice for many of the region's tech-savvy professionals, who have a great mindset for delivering a world-class customer experience. This has led us to enjoy low rates of attrition and absenteeism, and to create close relationships with the Government, who support the further development of the contact center industry, seeing it as a prime generator of world-class jobs. 
A High-potential destination
Why St. Lucia?
Learn why St. Lucia is a high-capability nation for global services.
Talent
St. Lucia has a high level of workforce capability, with worldliness, sophistication, and fluency in global commerce. The population is young, tech-savvy, and hardworking. This presents an opportunity in St. Lucia to meet labor gaps in areas such as Legal, FinTech, Web Services, and Medical.
Dedication to their trade
Our team members want to stay and grow with us. The St. Lucia workforce has a low turnover rate of about 5-7%, which is above industry standards.
Knowledge-Focused Opportunities
The talent in St. Lucia has advanced analytical and technical skills, and an eagerness to develop higher degrees of specialized expertise, which is why global service companies like ours thrive here.
Accessibility
Our St. Lucia facilities are highly accessible to clients all over the world. Not only is St. Lucia close to the regional and nearshore markets of North America, South America, and CARICOM member states, but is also only a short 8-hour flight to Europe.
Minimal hurricane risk
St. Lucia presents minimal to no hurricane risk. The island nation sits just below the "hurricane belt," making it less prone to major weather events. But in the event of a natural disaster, our site is equipped with security and safety measures to keep our team safe.
Robust Infrastructure
With modern technological infrastructure, world-class uptime, and bandwidth, St. Lucia is equipped for efficiency. The fiber optic ring around the island supports our site operations, enables redundancy, and dedicated internet access.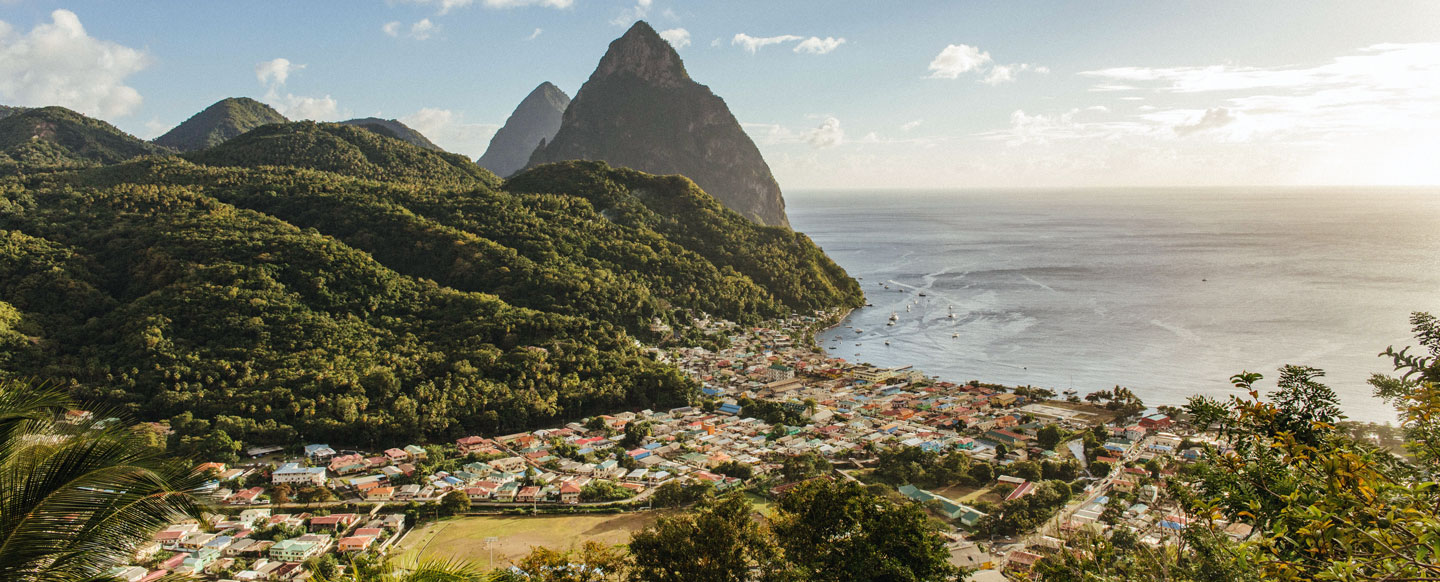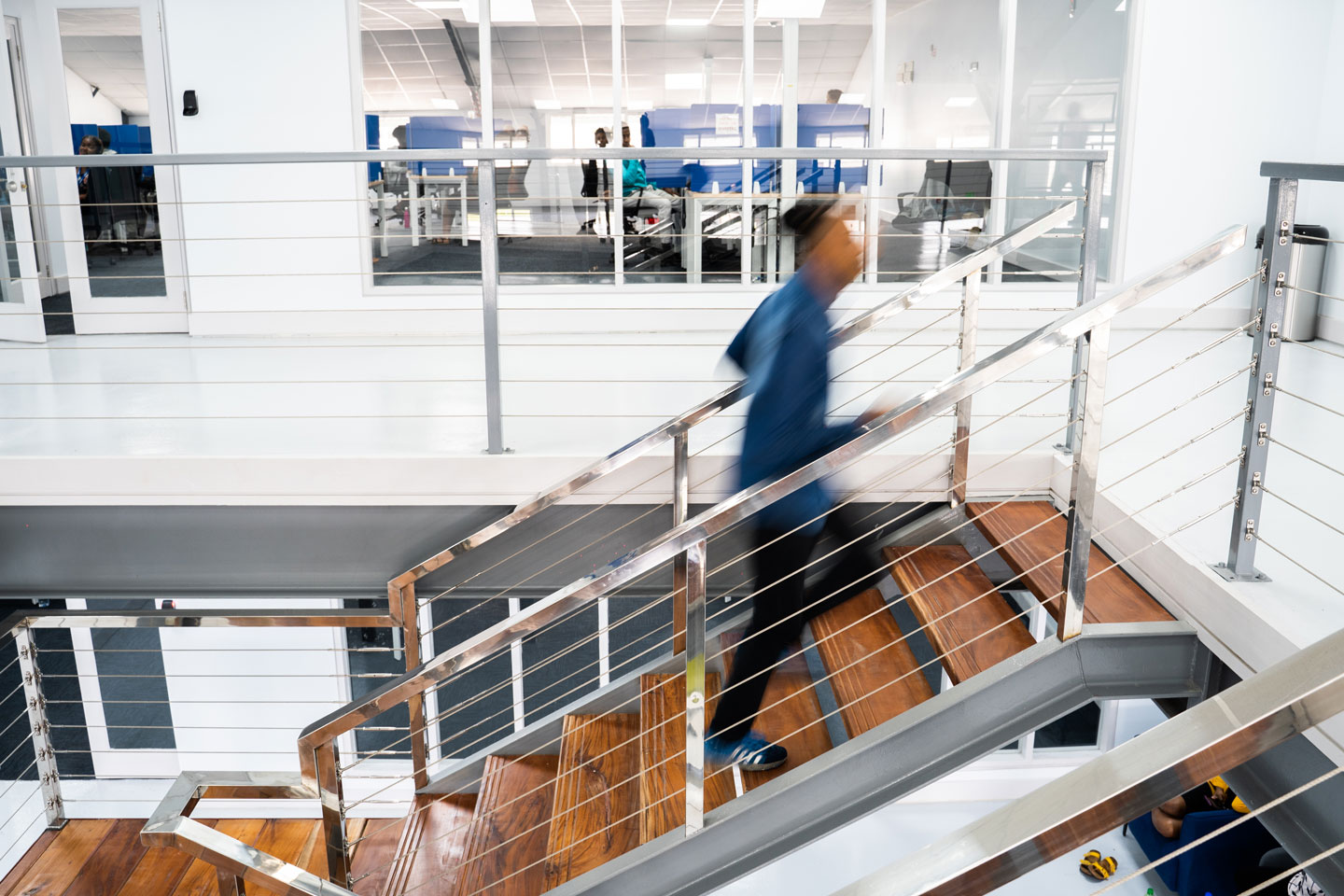 At the Forefront of Growth
St. Lucia Site
itel offers a welcoming, multi-facility, modern workplace in a tropical paradise. Located in the Hewanorra Free Zone in Vieux-Fort, only two minutes from the international airport and 5 minutes from award-winning hotels, our facilities have an open-air, campus-like feeling and are optimized for secure service delivery. 
Since the launch of itel's first site in Saint Lucia in 2020, a second 20, 000 square foot facility was built to support the increasing demand from clients, featuring the latest environmental design meant to maximize employee safety and wellness. In 2022, a third building was added with the same modern and sophisticated design as its predecessors, adding more production space and support team facilities. 
Considered as the employer-of-choice in the South of the island, we have access to a strong talent pool within a 50-mile radius and are well-positioned to benefit from the Government's push to turn the South into a booming economic center for world-class jobs. 
EXPANDING OUR ST LUCIA LOCATION: BUILDING #2
Converting a Factory Shell into a World Class Facility
Less than 6 months after launching our first building in the Hewanorra Freezone, we hit ground on our second building at the same site. The two buildings are adjoined by an open air dining facility to round out the campus-like feel. Watch the video and take a little tour.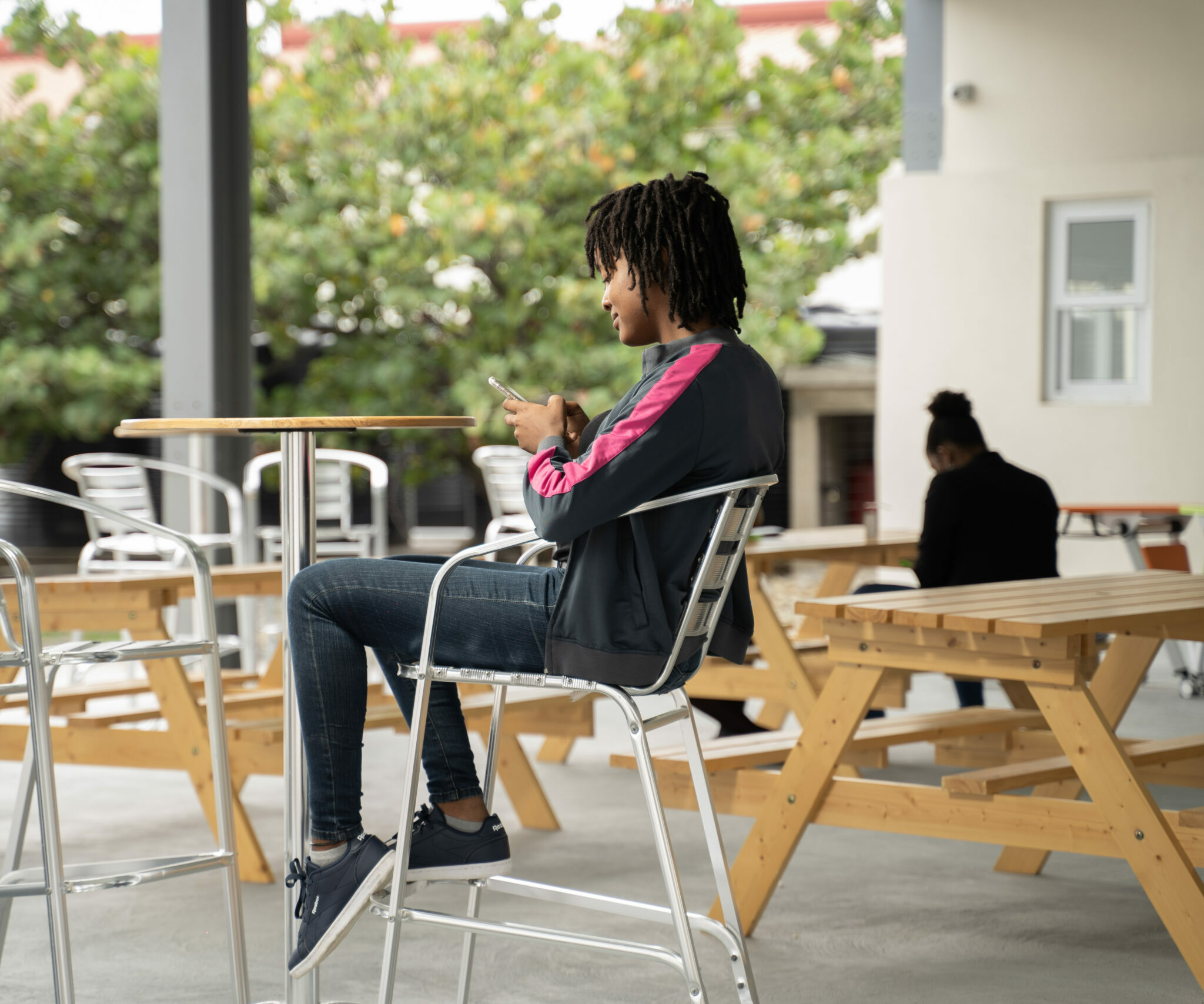 Managing COVID-19
The St. Lucia center is our first state-of-the-art COVID-19 ready facility designed around the established international and local health and safety protocols and requirements. The facilities feature outdoor lunch and wellness centers, ergonomic workspaces that allow for social distancing between employees, plenty of fresh air, traffic flow design through common areas, ventilation built to international ASHRAE standards for indoor air quality.
Explore our other locations in this region