The Professional YOU Campaign - Video Series
In 2023, itel renewed its brand partnership with famed Jamaican radio and TV personality, Miss Kitty, kicking off an exciting new outreach and recruitment campaign meant to support the next phase of company growth as itel prepared to hire thousands of new employees across the Caribbean and Latin American region.
As part of this campaign, a video series was created starring Miss Kitty, called "The  Professional YOU". The aim was to encourage young people to apply by providing career building and lifestyle tips that encouraged them to put their best foot forward. Using Miss Kitty's fun, outgoing personality and distinctly Caribbean flare, the campaign focused on self-care, mental health, and the importance of being your best self, aligning perfectly with itel's commitment to employee experience and professional development. The campaign also ended in a series of townhall sessions across the company's Caribbean sites, where Miss Kitty delivered motivational speeches to over 5,000 of itel's team members.
Here is a sampling of the campaign's videos and imagery, which were shared on the company's social media pages and internally through company communications, such as email.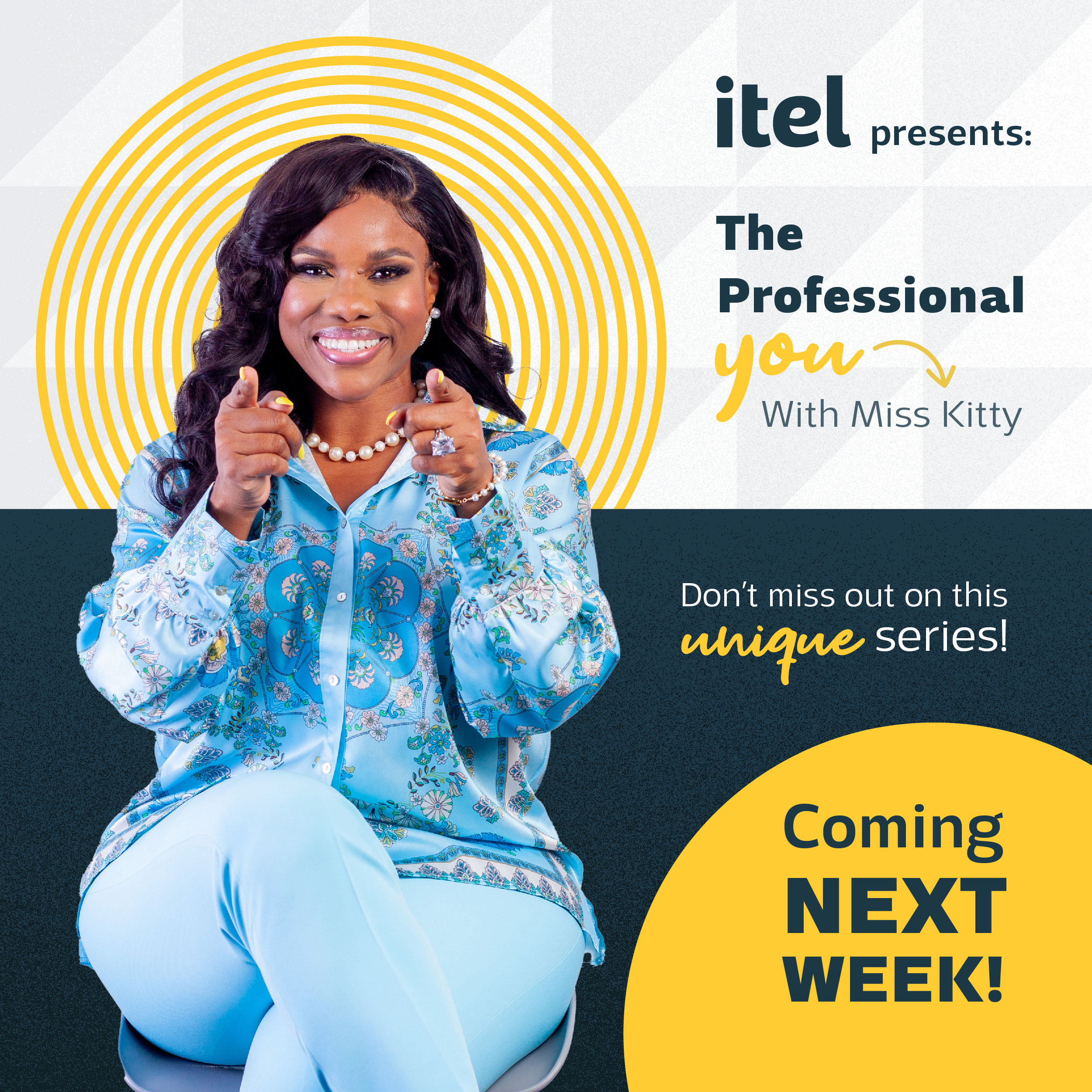 How to Nail the Interview - Episode 2
How to Move Up the Career Ladder - Episode 4
Taking Care of YOU (Wellness Tips) - Episode 5
Miss Kitty Townhall Tour Compilation Video - Guyana and Saint Lucia 2023
Miss Kitty Social Media Job Ad 2023 (Guyana)