itel is Your CX Partner for the New Economy
Through our customizable delivery platform and powerful capabilities, you can fulfill complex customer support needs with the most efficient staffing model and secure technology, at the right price, with the best available labor force.
Scalable Access to specific expertise
Gain Added Flexibility with itel 'Anytime, Anywhere'
We handpick teams of highly qualified customer experience professionals across North America, Latin America, and the Caribbean to augment our CX capabilities. They operate on a highly advanced and secure agent platform and deliver top-tier service with broad bilingual capabilities.
You gain access to an efficient staffing model, cost-effective pricing, and the best available labor force across borders.
As customers serving customers, work-at-home agents don't just improve customer processes, they improve customer relationships. Their in-culture expertise and close proximity to your customer base, combined with our sentiment analysis tools, bring insight and wisdom to your business.
find the right 'fit' for your industry
Meet your needs for industry-specific expertise.
Flexible, scalable options that are adaptive to shift hours, seasonal demands, licenses and certifications, languages, sales & customer care.
Fast ramp-up and real-time management of seasonal shifts.
Find the right expertise, language capabilities, and experience, without geographic restriction.
Cost-savings and increased profitability.
Fully secure and geo-redundant IT infrastructure.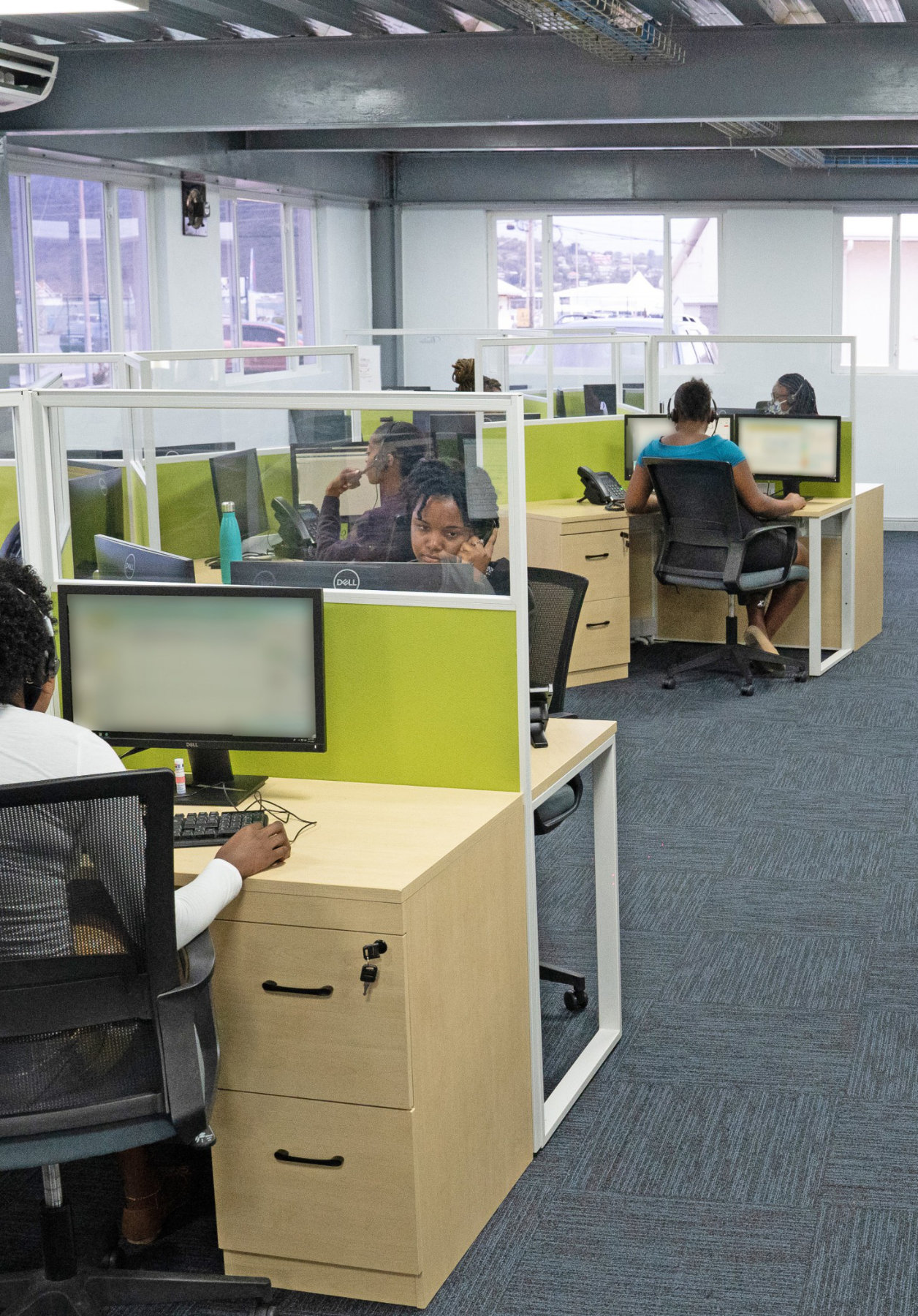 Beautifully designed facilities with employee comfort in mind
Our nearshore & onshore facilities are designed to nurture a productive and happy workforce.
The spaces aren't just cool, they're functional. The team isn't just happy, they're hardworking. Our skilled team and state-of-the-art infrastructure are equipped to deliver high-quality digital and personal interactions, every day, across a number of verticals and channels. Our campuses incubate talent and leadership, modern processes, technology advancement, and brand values that flow across the organization.
Choose the right mix of on-site and work-at-home CX delivery
Blended Delivery Solutions for Geographic Optimization
Manage unpredictability and enhance agility with our geo-diverse workforce. You can fulfill complex customer support needs with the most efficient staffing model, using the best available labor force, at the right price.
There is no one-size-fits-all model for each client. Instead, we offer customizable solutions across geos, customer support channels, languages, and expertise. Our high-touch, low-bureaucracy approach gives you options for enhanced agility.
How our hybrid delivery platform can work for you:
Secure customized solutions across different channels along your customer journey
Access a wide pool of subject matter expertise without geographic restriction
Tap into multilingual and in-culture communicators who are aligned with your customer base
Adapt your customer support needs to meet your evolving strategic objectives, including rapid ramp-up capability.
Make better business decisions more efficiently using our robust data processing and reporting mechanisms
Rely on maximum uptime with fully redundant and secure infrastructure at all locations
Tap into a curated pool of multigenerational talent that thrives in our forward-thinking corporate culture
Gain a competitive advantage through cost efficiencies and value-added options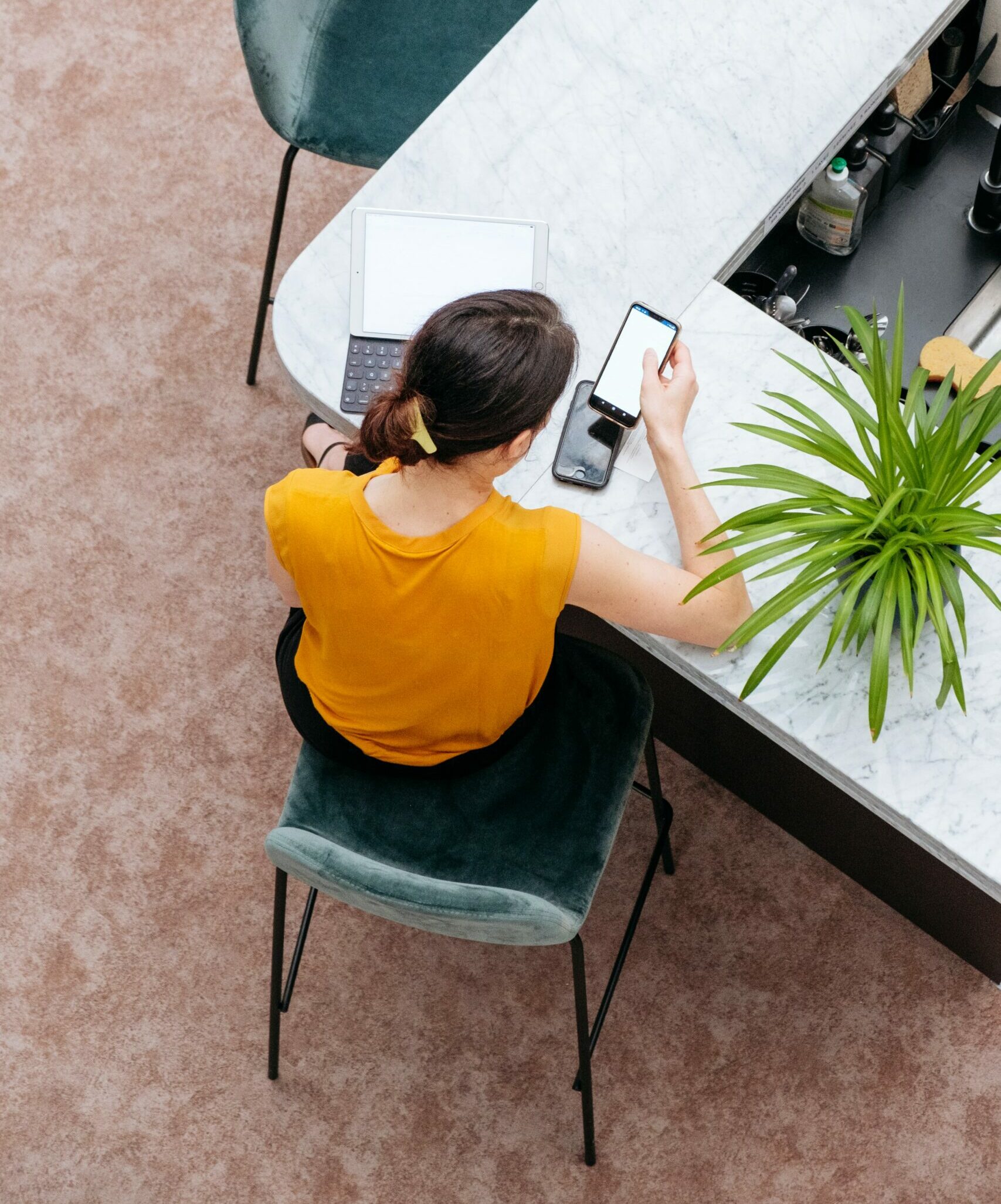 Seamless Omnichannel experience
Powerful Customer Engagement Across Channels
A unified customer experience is the product of a strong omnichannel strategy. Our approach integrates multiple channels that work together cohesively to support the customer no matter where they make contact — from a telephone or laptop, to a tablet or mobile device.
We deliver on-brand voice and non-voice solutions driven by human insight and experience, not scripts. Our high-touch approach makes a difference in how we deliver CX programs.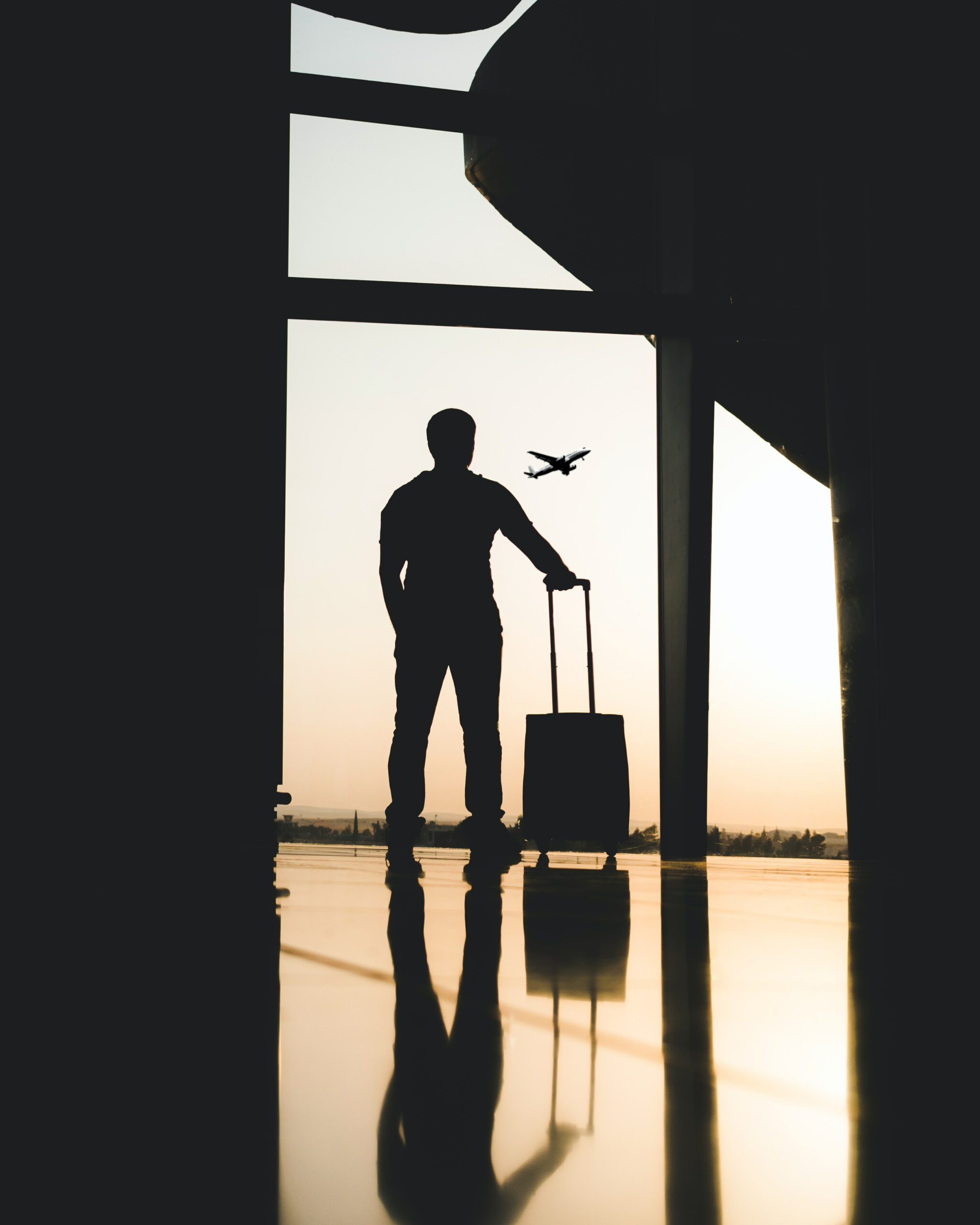 Communication across cultures and languages
Multilingual Capabilities
In a complex world where brands are competing for customer loyalty across channels, consumers find comfort in the things that feel natural and make life easier for them. Nowhere is this more apparent than in the way brands communicate to the market segments they serve.
Our diverse global footprint means we have access to a variety of languages from English and Spanish to French and more. Through our omnichannel approach and work-at-home platform, you can enhance customer loyalty and brand recognition across cultures and languages.
Expand your multilingual capabilities and tap into a vast network of in-culture communicators who understand what your consumer needs.
threat detection and protection
Security is Priority
From cybersecurity to on-premise security, our Environmental Health, Safety & Security team and Information Technology teams maintain close collaboration to ensure we have all the bases covered. You'll have peace of mind knowing that we have in-house experts using the right tools and global best practices to protect your business, your customers, and our employees.
To ensure physical security on our sites, we have the following systems:
Access control system
Dual authentication for high-security areas
Fire and smoke monitoring
24/7 CCTV surveillance: interior and exterior
24-hour physical security on-premise
Well-lit surroundings
To safeguard data, we adhere to the following global standards and practices:
PCI-DSS Compliant
HIPAA Compliant
SOC II Compliant
Security policies and procedures
Security monitoring: logging, IDS
Security audits
We don't rely solely on off-the-shelf solutions
Skillfully Curated and Designed Technology
It's not what technology we use, it's how we use it.
We've selected some of the industry's leading products and enhanced them with our culture and in-house capabilities.
True partnership means having a fluid process to adopt new technologies that improve efficiencies and manage costs. What allows us to customize solutions across multiple verticals and CX models is our cohesive and integrated global system that combines the best people, technology, and processes.
We find the right talent and nurture their development
Access a Smart, Engaged Workforce
Leveraging New Technologies for Professional Development
Each member of our team has a targeted action plan to enhance their job performance and advance their professional development. As we work with them to achieve their goals, we use micro-learning platforms that incorporate gamification and real-world simulation to engage 95% of our workforce in active learning at all times. We keep team members engaged while identifying coachable behaviors, uncovering opportunities for mentorship and tracking their progress.
Predictive Power to Hire Smartly.
In addition to skills and education, you want talented people whose motivations and passions are aligned to their roles.
Using a predictive recruitment platform, we have integrated behavioral assessment into our search methodology. It's a streamlined selection process aligned with contactless recruitment. Combined with our team's seasoned experience, the technology helps us identify right-fit candidates faster and with more accuracy.
empower work-at-home teams with the right tools
Diversify Your CX Delivery Model Confidently with Secure, Scalable Technology
Customer Sentiment Analysis
Using AI enabled speech analytics, we gather vital voice-of-the-customer data that provide the intel we need to take action during the call, not after the fact. From real-time agent coaching to analyzing the customer journey and auditing processes, you'll get insights that help you make better business decisions about what to do today and where you want to be tomorrow.
We use a mix of tools to break down big data into clean and easy-to-understand visuals. It's just one of the ways our Super Agents are empowered so you can stay ahead of the game.
Specialized Work-at-Home Technology
Our work-at-home agents work on fully-protected devices that ensure the same level of control and quality as our on-premise teams. With our Smart Team Communicator, we maintain collaboration and engagement across teams and borders. We also leverage cloud platforms that are fully secured with MFA, IP, and Geo IP restrictions, along with enterprise-grade hardware and software on fully redundant networks.
Through our proven remote infrastructure, you can confidently diversify your CX delivery model as much or as little as you want.
Ensuring a Safe Workplace
At itel, we have a dedicated Environmental, Health & Safety team (EHSS) whose main concern is to guarantee the safety and security of all our sites and to safeguard the health and wellness of our employees.  
We do this through companywide health and safety procedures, facility maintenance and upgrades, and everything from arranging employee transportation to onsite nurses, health fairs and more.  
Learn how we ensured workplace safety during the COVID-19 pandemic by creating industry-leading best practices.