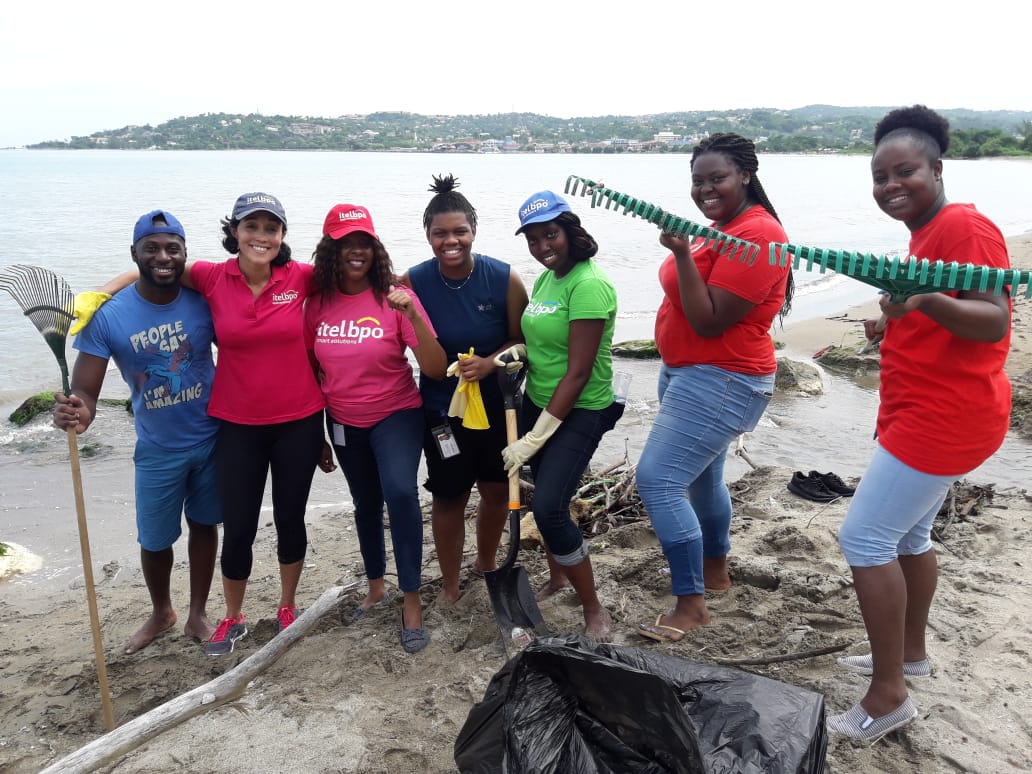 November 26, 2018
itelbpo has taken on the challenge to eliminate plastic in our offices! With our head office located in Jamaica, the ocean is in our backyard (literally) and we see the effects of plastic pollution on our beaches everyday. Therefore, we've kicked off a campaign, appropriately called "No Plastic is Fantastic," aimed at eliminating single use water bottles, and eventually all single use plastic, across our organization.
All itel on-site locations in Jamaica, Mexico and The Bahamas have started implementation. The overall effort is broken down into three phases: I) Recycle, II) Reuse & Reduce and III) Refuse, which will help us stay on track and accomplish our goal.
Phase I began and ended in June of this year where we filled recycle sacks with our plastic bottles, reduced single use plastic, and installed water coolers for our staff and clients. Phase II will encourage vast reduction of plastic in the offices while continuing to fill recycle sacks with BPA free plastic bottles. By December 2018, all employees will be provided reusable metal water bottles as we get one step closer to completely eliminating plastic bottle use in the offices. itelbpo Co-Founder and conceptualiser of the plastic-free campaign, Lisa Lake, comments on the vision of the effort: "Internationally, there is an increased awareness about the harmful nature of plastic use. Countries within the Caribbean and worldwide, are beginning to take real action towards environmental protection and itelbpo felt it fitting that we lead the charge within corporate Jamaica; not just through our words, but also with our actions. With this campaign we hope to change the habits of our staff both at work and at home, as well as to inspire individuals and local companies to follow suit." Our goal is to initiate a ripple effect. We want our employees to continue their plastic-free habits at home and in their communities. We also want to encourage other organizations to join the effort to create more plastic-free workplaces. We're aiming to raise awareness of the effects of plastic pollution by educating our employees and encouraging them to keep up the conversation. To keep our staff excited, we have hosted a plastic art competition and conducted two beach cleanups in Montego Bay and in the Grand Bahama, and will continue to create educational activities that keep our staff engaged and inspired. As itelbpo grows globally, our global citizenship responsibilities will grow with us. This is just the beginning.
View more
More from the News section