itelbpo's Super Agents: Blending People with Technology – Yahoo Finance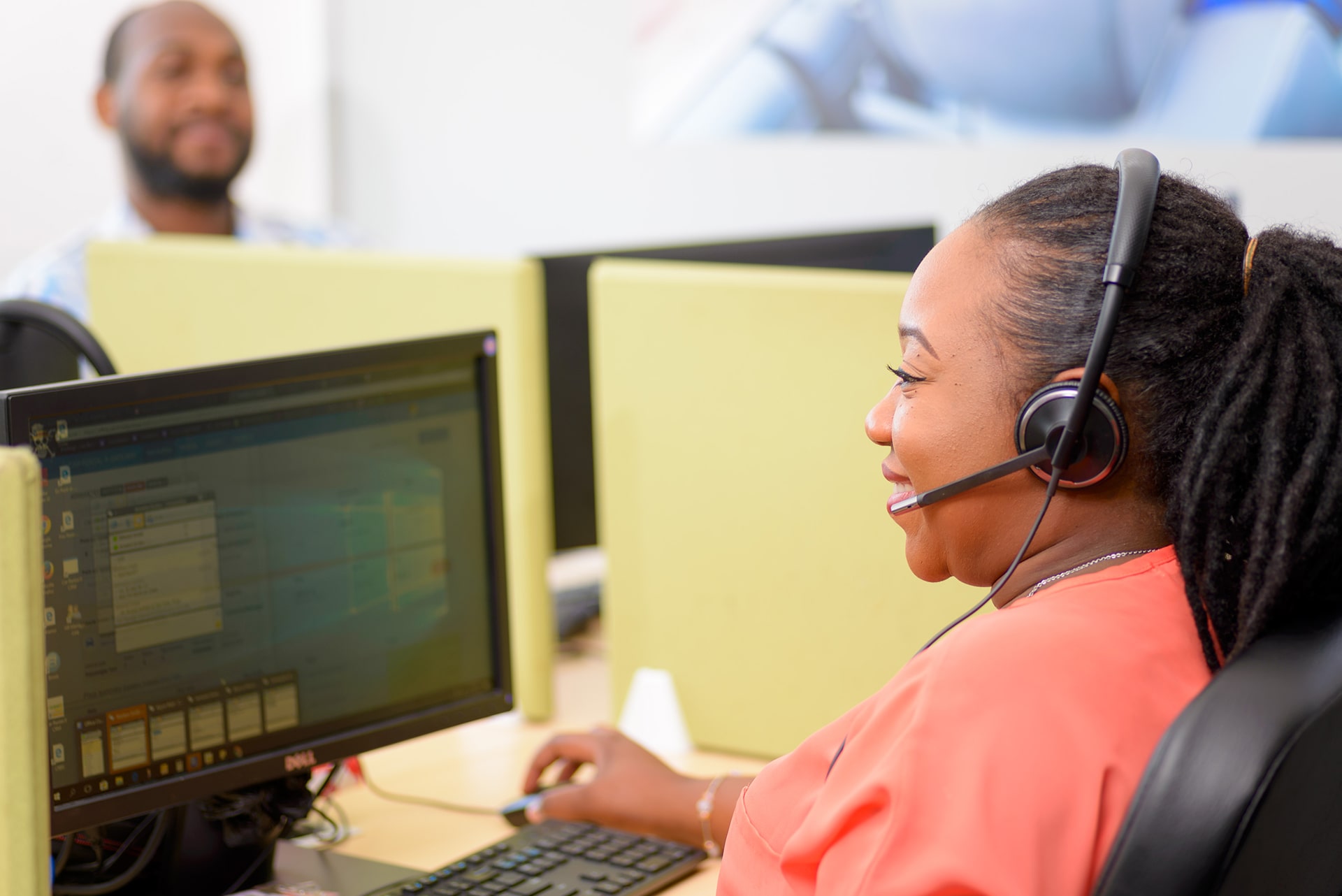 October 23, 2018
MONTEGO BAY, Jamaica

,

Oct. 23, 2018

/PRNewswire/ -- All contact centers dream of having multi-functional agents who can cater to the wide ranging needs of customers. Locally-born business process outsourcing giant, itelbpo, seems to have found the formula and is set to redefine the industry "by combining technology and human touch to deliver optimized customer experiences."
While a 'people versus machine' debate has been dominating industry commentary over the last year, Founder and Executive Chairman of itelbpo, Yoni Epstein, has a much more optimistic view about how technology will transform career opportunities and customer experience management. The key will be striking a balance between human and machine, and using technology to enhance and improve the way customer service agents work. This approach will provide superior efficiency, improve quality assurance and customer experience delivery, and create sales opportunities that result in upsurges in client revenue.
Speaking during the company's first
Happy Hour Chat
, a new webinar series aimed at demystifying the transformation taking place in the industry, Yoni explained that his company is currently developing a bot able to conduct simple conversations with customers, decipher their needs and then immediately connect them with a live agent. Additionally, the agents are transferred relevant information collected from the bot, making them more prepared for the call. This helps to increase customer confidence. The process, in effect, turns agents into "super agents," arming them with real time data and information as well as better scripts that they can employ to close deals quickly. "You're marrying the human element and technology to provide greater efficiency and touch more customers, as well as increase your conversions for far greater leads for them to close [deals]. If done properly, you're essentially marrying the technology with people success." Said Yoni Epstein, speaking to host
Mark Hillary
, a business journalist and award winning blogger and author. With over 1,700 team members in over four (4) countries, itelbpo asserts that people success is the way forward, and not replacing workers with automated bots. Companies that replace human employees are usually thinking about cost effectiveness. However, the decline in customer experience and satisfaction can be extremely damaging to the brand's reputation. During the webinar, Yoni explained that "people want to get what they want done immediately or want to speak to somebody to get it done immediately, and I think that automation, from that perspective, is still not there yet. With where technology is today, we're still going to see a level of frustration and people pressing whatever number gets them faster to an agent." The podcast participants, including host
Mark Hillary
lauded itelbpo for the initiative, with Mark adding that companies should follow suit, allowing automation to deal with "the simple stuff" but give customers the option to reach an agent quickly. Prompted by a question from a participant – distinguished BPO industry analyst, founder and CEO of Ryan Strategic Advisory,
Peter Ryan
– Yoni noted that the BPO sector is growing in the region and that many countries will benefit from the research and work itelbpo is conducting. itelbpo's innovations will continue to provide new career opportunities that did not previously exist. He added that countries like
Jamaica
are in strong demand because of its unique characteristics, such as proximity to
North America
, cultural affinity and a conducive business environment. Yoni also touched on plans to conduct a small pilot in the
Bahamas
using work-from-home Agents. itelbpo continues to be a trailblazer in its efforts to sensitize the public about issues facing the industry and change perceptions of BPO career paths. Their new webinar series,
Happy Hour Chat,
plays on the idea of a casual after-work meet up where hard hitting topics are tackled with a bit of lighthearted fun.
View more
More from the News section