itel and Invest Saint Lucia to Create 350 Jobs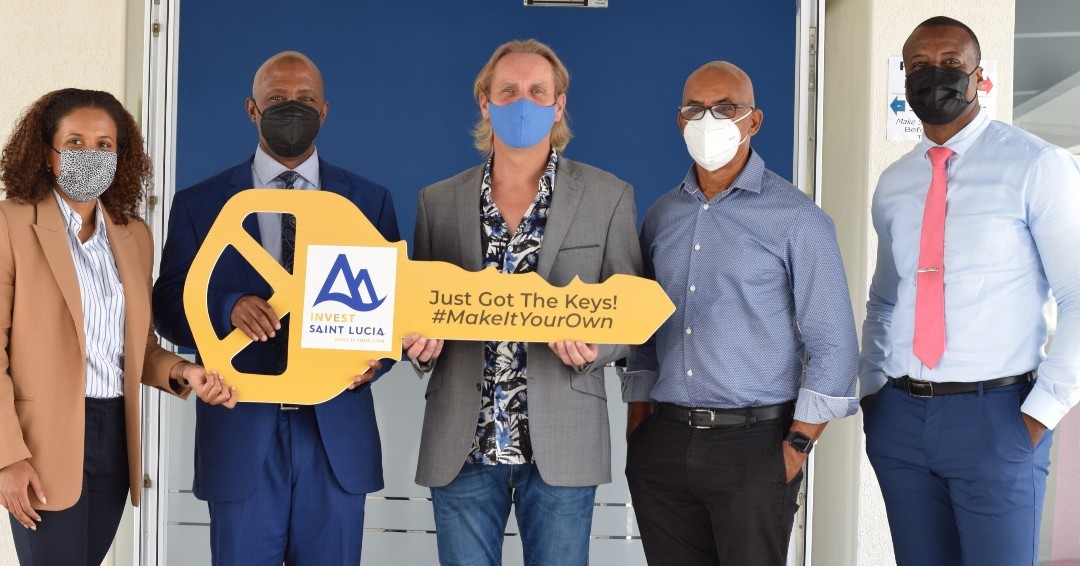 April 21, 2021
The Voice SLU | April 21, 2021
ABOUT 350 Saint Lucians may very well find jobs in a partnership between Invest Saint Lucia (ISL) and itel according to both parties.
The former, last week, via a virtual ceremony, handed over a new building to the latter, a smart solutions company, located in the south of the island.
This is the second building ISL has donated to itelbpo which was founded in 2012 in Montego Bay, Jamaica. The company is now a global business and it's also the region's largest home-grown business process outsourcer offering end-to-end customer experience management solutions.
"In January of last year when Invest Saint Lucia signed the MOU with itelbpo we did not anticipate that we would be here so soon to hand over another building. At that time the foundation of all of it was simply the level of confidence that Invest Saint Lucia had in itelbpo and the confidence that itelbpo placed in us to transform a disused factory shell into a state of the art facility in record time," CEO of ISL, Roderick Cherry, said at the ceremony.
He praised the company for its success and said that ISL is pleased with the results so far.
"What we are seeing during this pandemic is that the BPO sector is growing at a high rate while other industries are declining," Cherry added.
According to him, Saint Lucians will benefit greatly from the partnership and so will the country's economy.
"Bear in mind this is not just call center jobs but these jobs will evolve into high tech vocations and other valuable transferrable skills. During this time of uncertainty while our region's most significant economic driver, tourism, is at an all-time low and some businesses have shut down and we have rising unemployment rates, ISL continues to explore economic avenues to create economic growth for the nation. The BPO sector is one such sector," he stated.
20 local contractors were employed during the construction period of itelbpo's facilities creating approximately 250 construction jobs during the COVID-19 pandemic.
Yoni Epstein CEO of itelbpo thanked the government and ISL for their continued support and called Saint Lucia a prized possession of itelbpo.
"Itel has seen tremendous support from our team members in Saint Lucia. We have seen record low absenteeism rates, record high KPI results to our clients that are operating out of Saint Lucia (etc.) so we are overjoyed and thrilled as to levels and production, loyalty, the support and the skill that we're seeing out of our team members in Saint Lucia and that is a big part as to why we continue to grow in Saint Lucia," Epstein explained.
"Taking over the second building will give us the capacity to grow by another 350 jobs once the building is full. It's also given us a first class outdoor building for lunch and recreation for our team members which is a huge part of our culture and making the work facility more than just where the actual work is done. We want to create a lifestyle within our campuses and this second building with the extension of our engagement center and lunch facility surely does that," he added.
Epstein stated that persons can expect more from both companies.
"My self and a few of our executive team members were there in late February and we met with ISL and we met with the government again and we have committed to an additional 30,000 square feet in the Vieux Fort freezone," he said.
According to Cherry, in the midst of a global challenge Saint Lucia is celebrating growth, drive, expansion and a bright future in investment.
View more
More from the News section