itel Advances Nearshore Global Services in the Face of COVID-19 Pandemic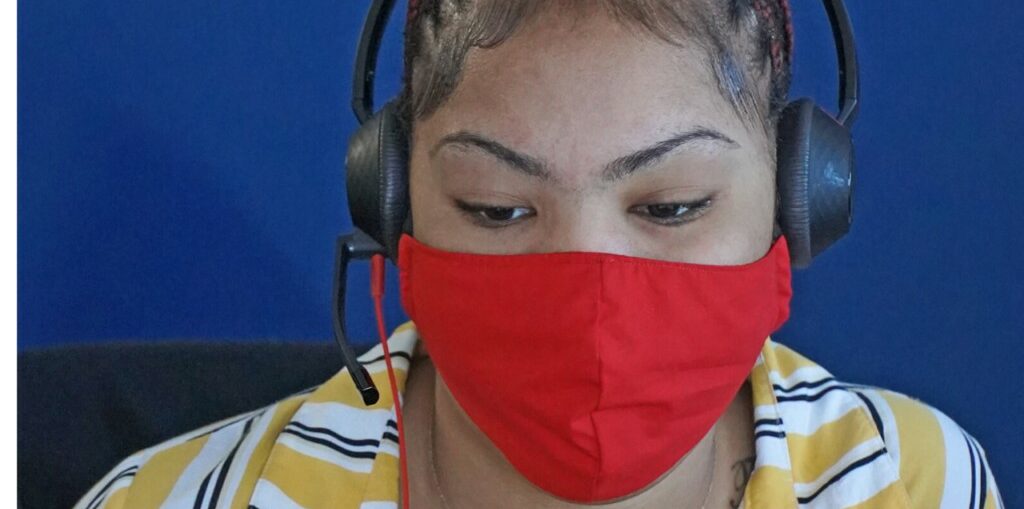 April 16, 2020
Press Release | April 16, 2020
(Montego Bay, Jamaica) Since COVID-19 made its way into the Caribbean region, itelbpo has been at the forefront of the nearshore global services sector (GSS) in taking action to safeguard its employees' health and the continuity of its clients' businesses while supporting regional efforts to flatten the curve.
itelbpo's mix of WAH and on-premise capabilities across 4 countries coupled with its diverse multichannel offering and IT platform have kept it agile and responsive. As many traditional BPO locations around the world have fallen, itelbpo has seen a surge in business due to its flexible onshore and nearshore capabilities enabling it to make quick operational shifts and meet the rapidly changing needs of its existing and new clients.
"As we watched the COVID-19 pandemic spread throughout the globe, we prepared an organization-wide action plan focused on mitigating the immediate risks to our employees and their families," stated Yoni Epstein, itelbpo's Founding Chairman and CEO. "We are beyond thankful for our team's ongoing dedication to their work, and our first step in ensuring that we could continue providing essential services to our clients was to protect our workforce."
Stepping up to the plate comes naturally for itelbpo, the Caribbean's leading homegrown global services provider. With a diversified geographic footprint and multichannel offering, the organization has been able to act quickly in responding to the crisis both for its employees and its clients and customers. itelbpo has remained committed to a 6-Point Action Plan set in place since the start of the crisis, and as a result, has maintained 100% uptime for 99% of its business.
Through the coordinated efforts of itelbpo's Crisis Management Team and local task forces, the action plan was successfully rolled out across all of its sites in The Bahamas, Jamaica, Mexico and the US. This includes full sanitization and hygiene measures, strict social distancing protocols and a robust employee education program. itelbpo has passed all inspections conducted by Jamaica's Ministry of Health & Wellness at its Montego Bay headquarters and newly expanded Kingston site.
In less than 2 weeks, the 6-Point Action Plan was broadened to include wider community support.
Putting One Love Into Practice
Working in close concert with local governments and other private sector leaders, itelbpo has infused positive and proactive energy into the fight against the virus. Each week the company donates US$14,000 to the Government of Jamaica's (GOJ) One Love hotline. By providing vital contact center services, it has enabled the GOJ's efforts to track potential COVID-19 cases across the island while providing a much-needed source of support to citizens seeking information or reporting concerns.
Leveraging Diversification and Its Work-at-Home Capabilities
In 2017, itelbpo acquired Grenada Corporation – a leading work-from-home platform. This acquisition diversified its offering through a coast-to-coast network of at-home agents across the US. They have expanded this network by 50% in the past two years, and as such, have been able to nimbly leverage its specialized capabilities and technical infrastructure to make it work in the Caribbean. They have successfully transitioned over 50% of its workforce to a WAH business continuity strategy, which will grow to more than 60% by the end of April.
Through its agile high-touch and high-tech approach, the company is simultaneously strengthening the region's nearshore and onshore global services capabilities to meet current and future demand for these essential services. The company's proactive efforts have also extended to supporting the industry as a whole. Through close collaboration with the Global Services Association of Jamaica (GSSJ), the company has played a leading role in establishing Health & Wellness Guidelines to be followed by all GSSJ members. In addition, itelbpo has also maintained close communication with local government officials, which has helped to inform and advocate for the positioning of the BPO sector as one that offers essential services (e.g. telecommunications, finance and banking, healthcare) to the public.
Essential Frontline Services for the Tourism Sector
Through its dedicated efforts to stem the threat of COVID-19, its teams across North and Central America and the Caribbean have maintained vital nearshore and on-shore contact center services and back-office support for brands and industries that are important economic drivers, most notably within the travel and tourism industry. This is one of the region's most vital income generators and nowhere has itelbpo's customer experience delivery been more appreciated. This hard-hit sector has been plagued with cancellations and postponements of vacations, weddings, retreats and milestone holidays causing disappointment and frustration for customers around the globe. Itelbpo's clients have lauded the company for its display of diplomacy, empathy and care during this unprecedented time.
The Voice of Family
Known for its magnetic, fun and family-oriented internal culture committed to EX=CX, itelbpo has maintained its team engagement through its 'ONEitelbpo' communications platform – a virtual multi-channel platform aimed at educating employees and encouraging them to remain vigilant and proactive in protecting themselves from the virus.
itelbpo's Chief Experience Officer explains, "We send daily reminders and policy notifications, as well as nuggets of inspiration to empower staff and keep them informed. This has helped our team to remain calm and prepared in the face of this frightening pandemic. The same is true of our communications to clients. Through a high-touch and high-tech approach, we are maintaining close communication with all of our partners so that we can be responsive to their changing needs while providing them with real-time updates on our operational transformation. Together we are creating our new normal and supporting each other along the way."
Thinking Beyond the Curve
With a recent injection of capital from two Caribbean private equity firms who acquired a stake in the business in September 2019, along with focused financial controls, its financial position remains solid and they are poised to continue being a leader in the fight against COVID-19. But, the company's vision does not stop there. As businesses around the world build resilience and pivot their models to meet a new tomorrow, so too is itelbpo preparing to support its employees, clients and customers in new and enhanced ways. Through close communication with clients combined with daily business intelligence reporting and analysis, the company is collecting Voice of the Customer data that is already informing their leadership team's 1-5 year strategic plans as they look beyond the crisis and into the future.
View more
More from the News section