Unique "Chill Spaces" Offer a Fun Take on Office Design

May 11, 2022
With the rise in remote working, one of today's top employer challenges is convincing employees to work in-house. So how can you encourage people to embrace the traditional office once again? For itel, the answer was to make its contact center facilities more inviting by designing fun, communal spaces where employees can relax, recharge and socialize. Inspired by Silicon Valley's campus vibe, itel's Chill Spaces are turning the boring breakroom on its head, with a uniquely Caribbean take on office design and social spaces.
Employee Wellbeing Shouldn't Be Something Companies Only Talk About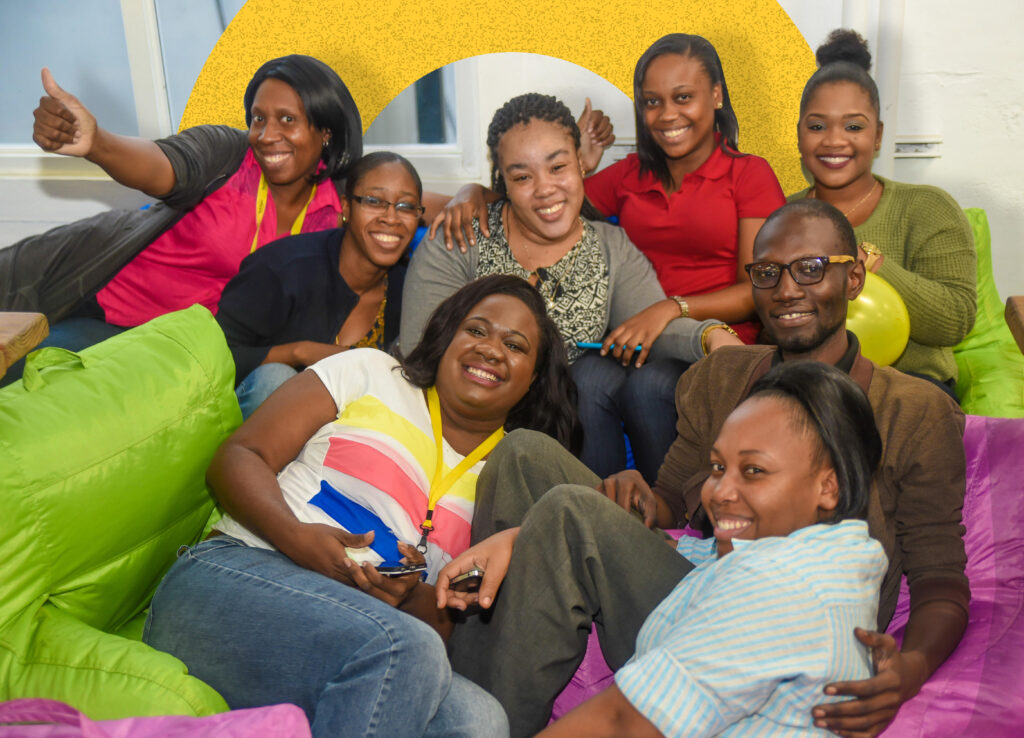 Even with greater pay, benefits, and paid vacation, younger employees are turning down jobs in record numbers. Why? Because Millennials and Gen Zs are looking for companies who do more than talk about employee wellness. They want to see companies actually live the values they promote.
"At itel, we believe in the whole well-being of our team members," explains Veidwattie Samai, itel's Executive Vice President of Experience. "We not only educate our employees on health and wellness, but we provide access to key services, such as on-site wellness facilities staffed with our nurses, on-site gyms, free health clinics, chill spaces and rec rooms."
How well companies adhere to their corporate values, and how authentically they embrace them, will affect everything from the ability to recruit top talent to employee retention.
Yet, many employers can miss the tiny details that make up the employee experience (EX). In a contact center space, workplace design must be an essential consideration. However, it's important to consider not just what happens at the desk, but also, away from it.
Samai agrees, and explains that, at itel, "everything from our inspiring colors to our stress-reducing designs, quiet spaces and rec rooms, help to create an environment where employees like coming to work and where they feel a powerful sense of pride being at itel."
Enter itel's Chill Spaces – Office Design with Caribbean Flavor
In the past, contact centers have earned a reputation for sterile, factory floor settings that are purely functional. But itel is looking to differentiate itself as a global competitor through its groundbreaking office design.
itel's chill areas offer employees somewhere comfortable to relax and unwind during shifts. More than that, the look had to be uniquely "itel", with a fusion of organic and modern touches.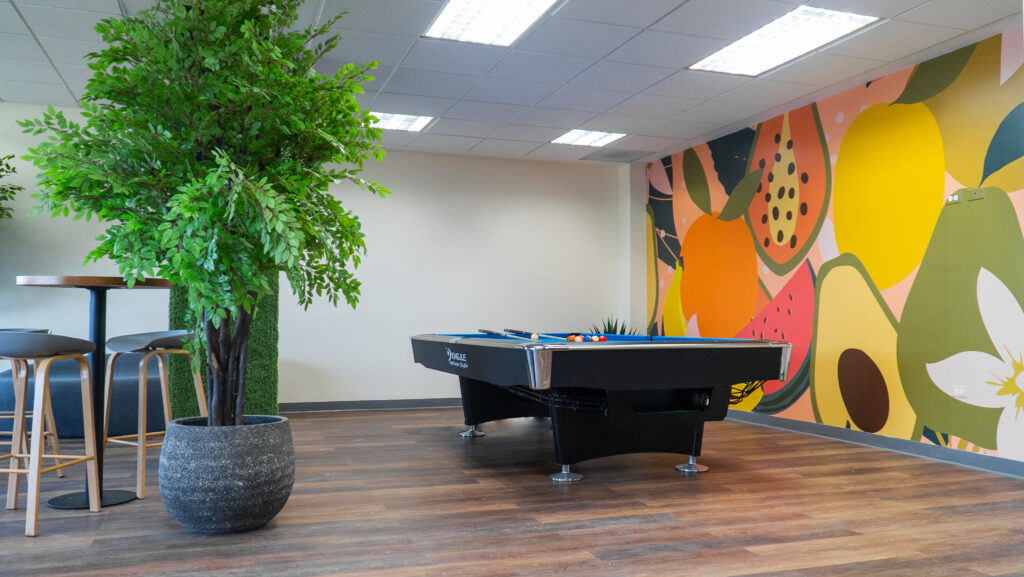 Many chill spaces are decked out with either vibrant murals or living botanical walls that allow people to be transported into a relaxing and fun headspace.
Plenty of entertainment options are on-hand, with Billiards tables, table tennis, foosball, televisions and free Wi-Fi. Most chill areas come with kitchenettes, vending machines and coffee/tea stations.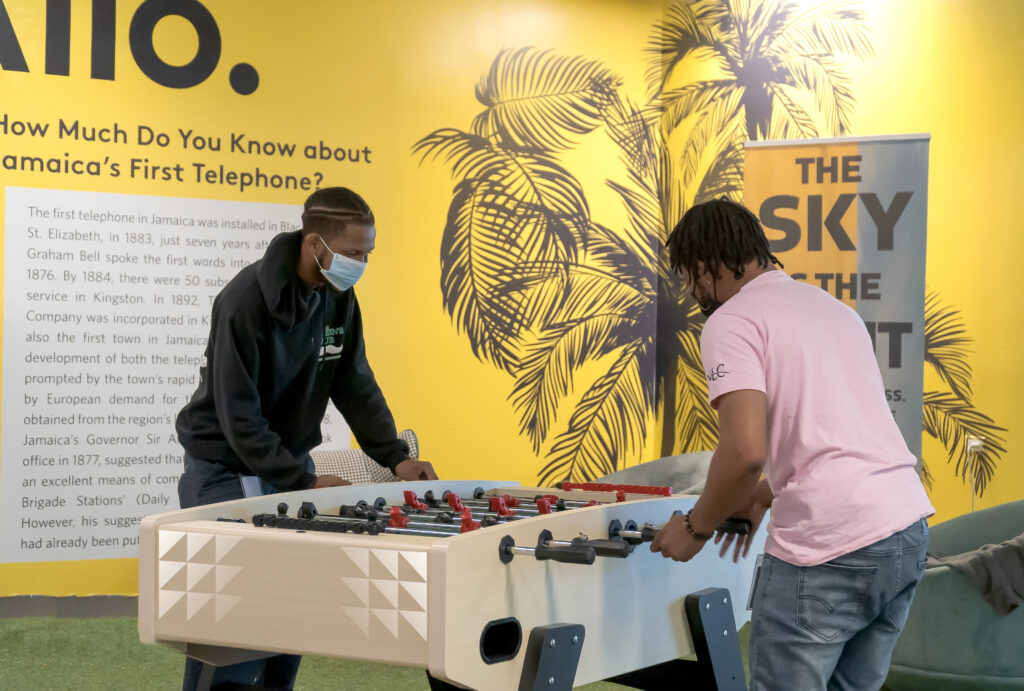 In their Jamaica offices, the concept was to bring the outdoors-in, with long stretches of faux grass and eclectic arrangements of picnic tables, modern patio furniture and plush lounge chairs, where people can stretch out and get casual with co-workers.
In the new 90,000 square foot Chalmers building in Kingston, set to open later this month, the same vision is taken a step further. Designed as textured, rolling hills of indoor faux grass, these park-like spaces are punctuated by chairs that look like natural rock formations and beach-inspired artwork of tumbling waves and cascading waterfalls, hinting at Jamaica's captivating natural landscapes.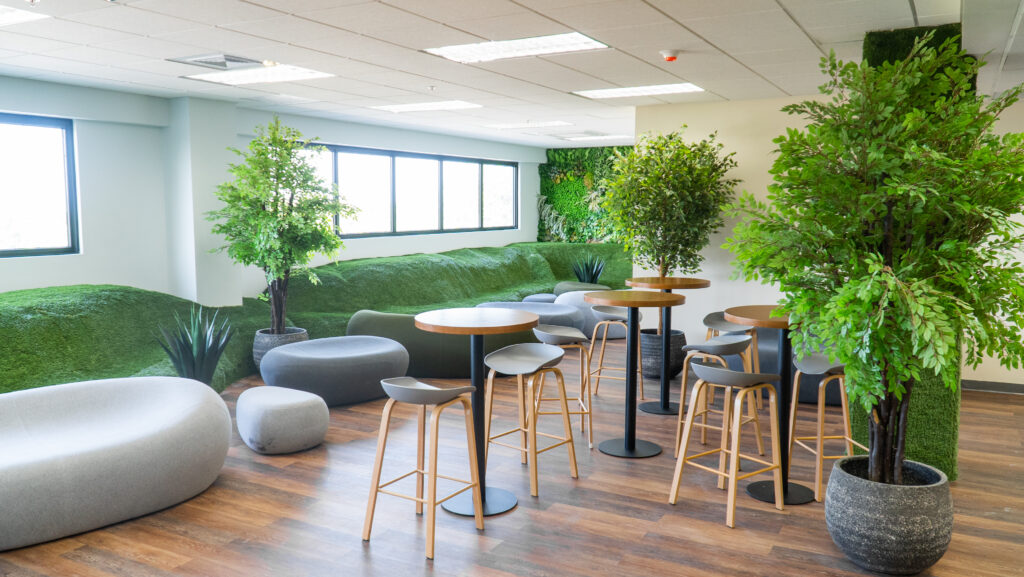 While in St Lucia, another of itel's sites, employees can take advantage of modern offices that feature indoor rock gardens, clusters of soft lounge chairs, and quiet corners for people to have a chat, read or rest.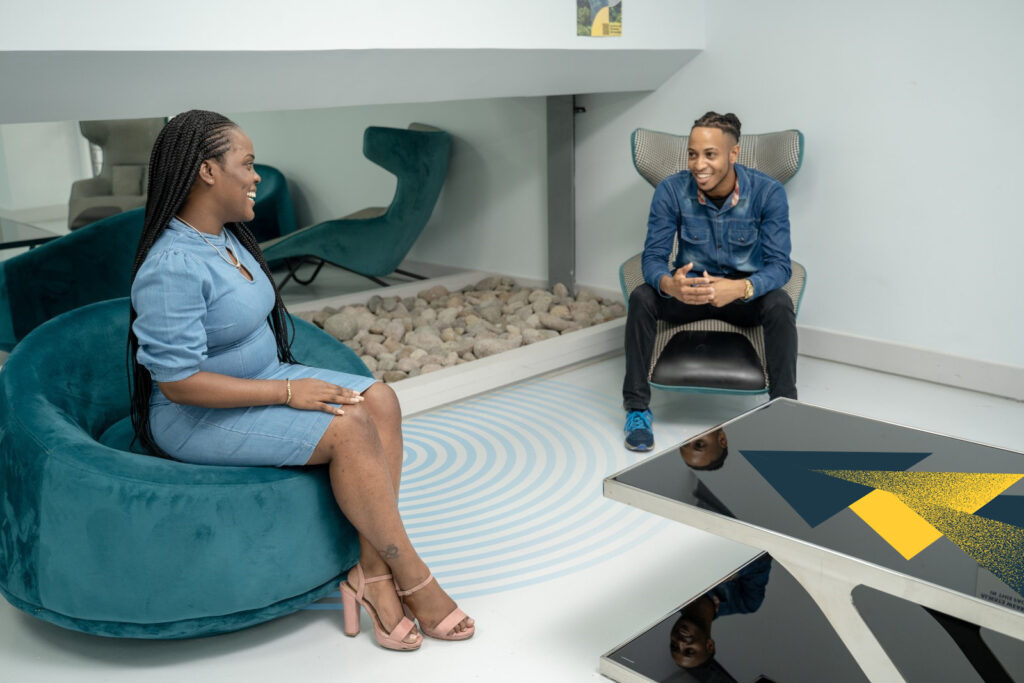 Employees can also enjoy one of St Lucia's outdoor chill spaces, with covered eating areas where people can grab lunch while taking in fresh air and breathtaking views of blue skies and swaying palms.
Or they can settle in at the indoor lunchroom, which features a spacious dining area, full kitchen, beautiful organic accents, such as wooden tables, and a visually stunning mural, complete with matching seats that reflect the island's national colors.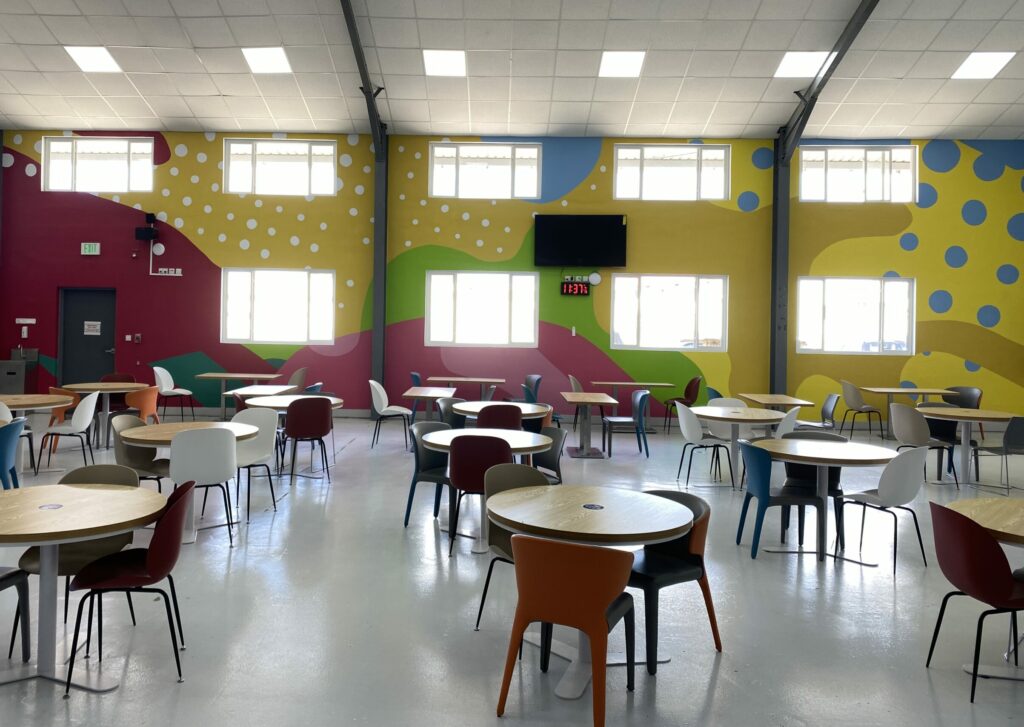 Purpose-Built, Like Everything itel
When remote working options are luring away contact center workers, those of us who still need in-house operations will need to find new ways to make the workplace more exciting.
The design of itel's chill spaces was intentional. It was a matter of taking care of employees and safeguarding their mental health.
A Cornell University study found that 87% of contact center agents reported high levels of stress, that if unchecked, could lead to worker fatigue or burnout.
"We recognize that working in customer service is not always easy," says von Frankenberg. "Agents on the front line feel a lot of pressure to meet customer needs, solve problems and maintain a solid pace of work. Making spaces available where they can 'chill' and take a break during their day helps them to manage their mental and emotional health. It keeps them engaged, inspired and happy."
For itel clients, there is an added benefit. Companies with high employee engagement experience 10% higher customer ratings, a 21% increase in profitability and demonstrate 17% more productivity, a secret that itel has figured out.
That's why the work environment is so critical. It affects everything from mood to motivation. And as itel moves forward, the company will continue designing workplaces that prioritize employee health and wellness.
Learn more about our innovative workplaces and highly engaged company culture here.
View more
More from the Stories section