Unveiling a New Brand: The itel Team Welcomes a New Look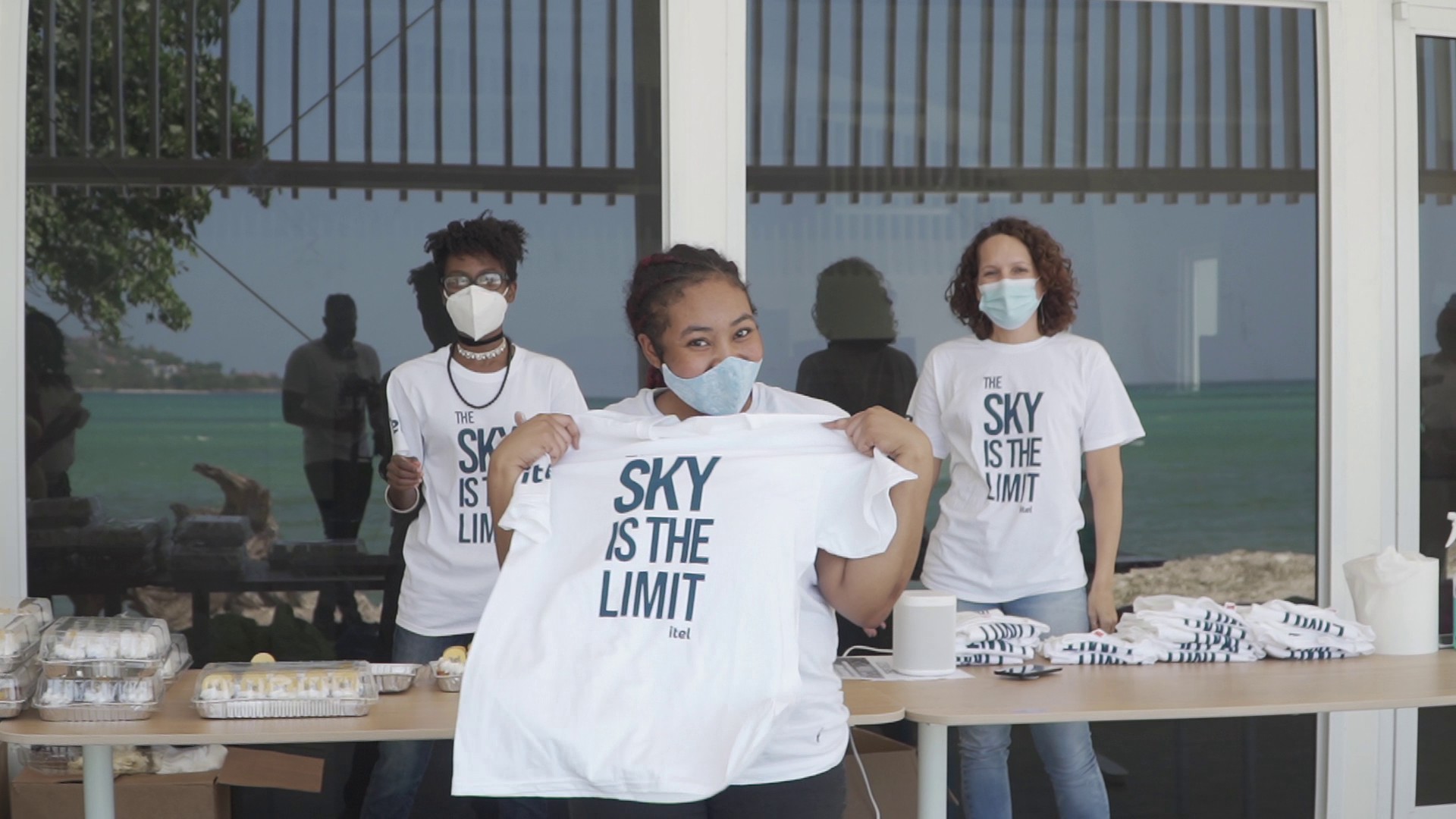 June 17, 2021
The itel brand has a new look and employees were lucky to get a sneak peek at the new name, logo, and itel's ambitious new vision for the future …
Celebrated as the largest homegrown Caribbean customer experience (CX) provider, itel has grown rapidly from a local Jamaican contact center in 2012, to the forward-thinking company it is now operating in 8 countries, with over 4,000 employees delivering world-class customer experiences for top international brands.
As itel positions itself more prominently on the global stage, a brand change was required. It needed to reflect our massive growth and the geo-diversity we offer our CX partners, and to make it known that we also have the culture, capabilities, and diverse talent that clients require in the new economy.
"We want to be known as an international company that does more than BPO," explains Yoni Epstein, founder and CEO, "we want to change perceptions, show where we're going and how established we are. We span over 7 countries, and this rebrand entrenches our footprint as a global player."
itel's new look features a brand-new logo and a new website. We also renamed 'itelBPO' to the more universal 'itel', which was a change the company embraced as a natural next step in its brand evolution.
Earlier this spring, employees welcomed the new look, as we treated itel staff to a special week-long internal brand kickoff that included both our on-site and work-at-home staff, from Jamaica, to the Bahamas, St. Lucia, Mexico, Canada, and the United States.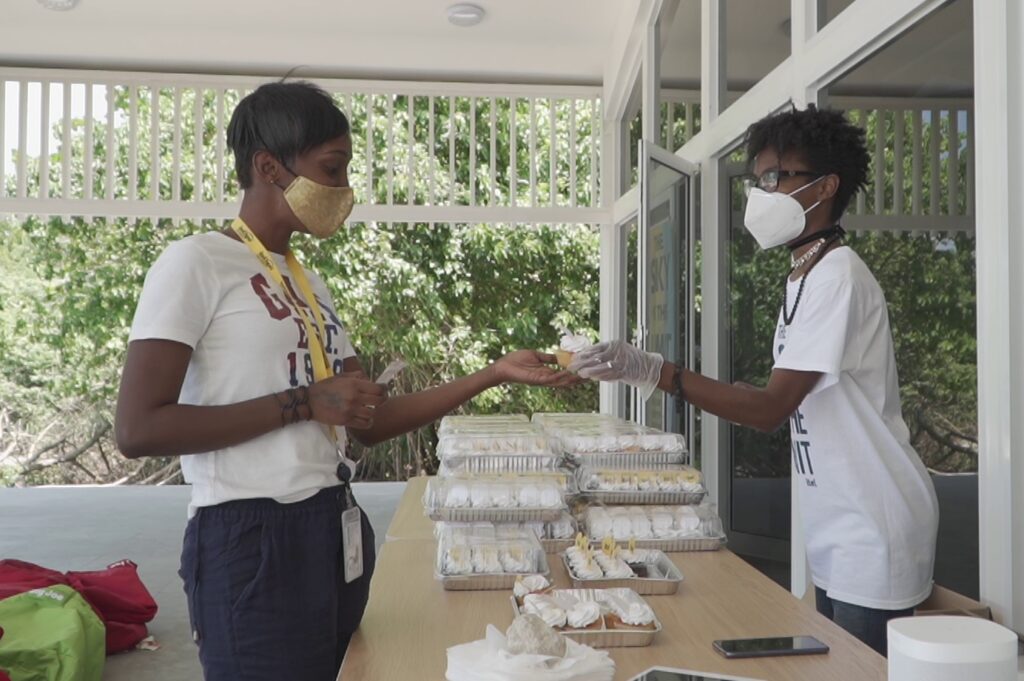 The Big Brand Reveal
Spanning the week of April 19-23, each day, new content was uploaded to an employee brand portal where team members could learn about the new itel brand through daily podcast drops, trivia, prizes and even our own original song, "The itel Way", produced by famed Jamaican DJ Bambino. Listen to our new song!
itel's Chief Marketing Officer, Melissa von Frankenberg, explains the aim of the new campaign, "We wanted to do more than just reveal the new look. We wanted to create an experience that could be shared across borders, cultures and teams. We were focused on engaging our team across virtual and offline channels to ignite passion for the brand and a shared vision for our future. Coming out of the uncertainties and fears that plagued 2020, it was reminder to all that we have a way forward and the sky is the limit when we pull together as a family."
Podcast interviews featured guests ranging from Yoni Epstein, our founder and CEO, who explained the reasons behind the rebrand, to Serena Godfrey, our Chief Experience Officer, who rounded out our podcasts with a look into the year 2025 and our big audacious goal to grow our workforce to 11,000 engaged employees and to bring in revenues exceeding 250M.
We also looked back over the year 2020 and the challenges we faced as a company, including the global pandemic and how team members navigated the crisis to emerge stronger than ever.
Our last days of the big brand reveal encouraged employees to sign up as Brand Champions, to tell the story of itel through their personal social media networks. We offered free branded digital assets that could be downloaded and a 5-step Brand Champion starter pack, which included a guide to building your digital identity and how to be a part of the new Brand Champions program.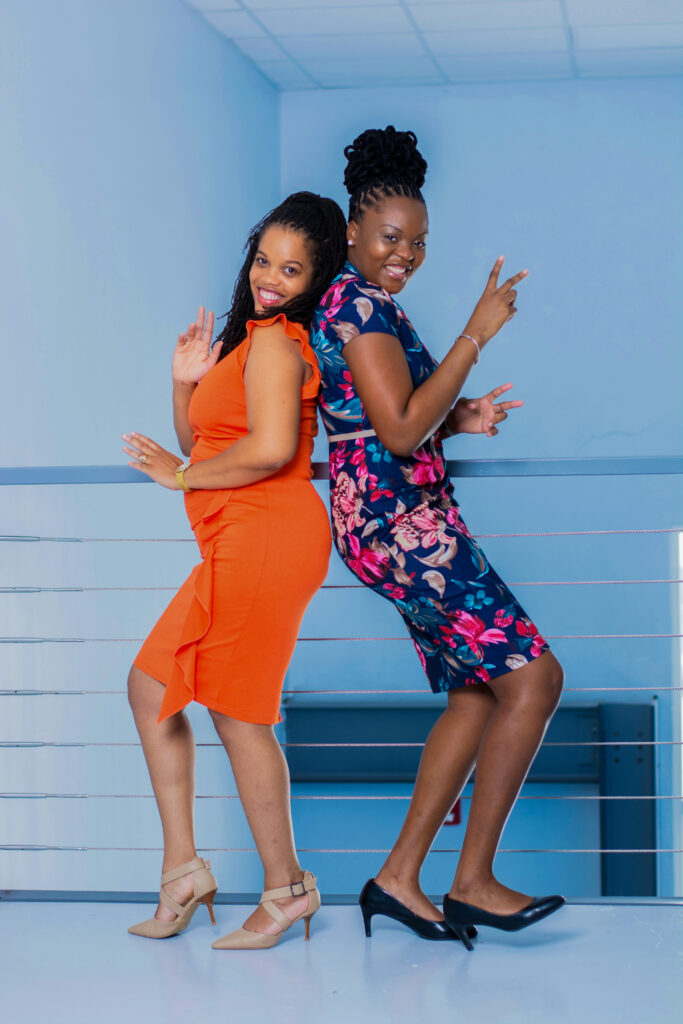 The last official day of our brand kickoff included the first on-site celebration since the pandemic's social distancing restrictions moved all engagements to a virtual world. Employees across all of our physical sites were treated to "Grab and Go" experience where they received branded edible and wearable goodies. We put their new brand knowledge to the test with pop trivia questions. They were awarded fun prizes and even gift vouchers for local stores.
Our work-at-home crew wasn't to be left out. They had a chance to win a grand prize through our final online trivia contest, which was won by Viana Gabriel, at our St.Lucia site.
Staff Embraces the New Look
Employee reactions to the new brand were overwhelmingly positive. "It was really exciting," said Sashane Shakes, campaign manager, "The buzz that was going around the office, you could feel it."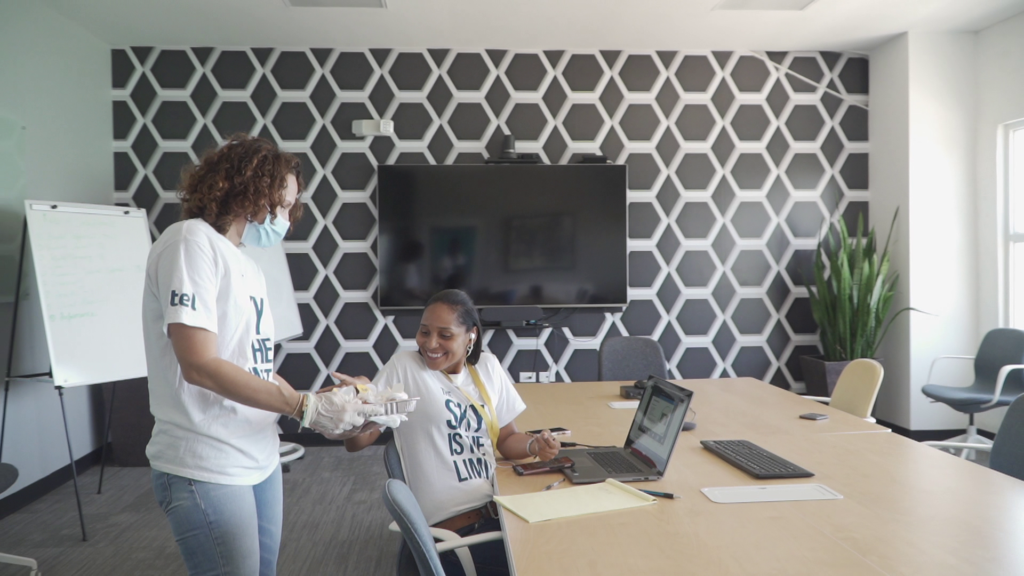 Even work-at-home employees felt engaged by the new brand and the internal launch campaign. "They were watching the videos and answering the trivia contests. The lack of being at the office didn't deter them from participating."
Though some staff were surprised by the change, they felt it still represented the "itel way" and the Caribbean roots of a company that has become increasingly international. "The feedback we got was that the new logo and colors felt more universal but still have a familiar vibe," explains Sashane. "It's something new, something fresh, and something that employees can still identify with. It really represents who we are and what we do."
What do you think of itel's new look? Check out the rest of our new website, logo and if you haven't streamed it yet, our original song "itel way"!
View more
More from the Stories section