Meet The Team Part One: Our Strategic Growth & Development Leaders

June 22, 2021
itel has long been sought after for its smart solutions and valuable insights when it comes to delivering a superior customer experience (CX) for some of the world's most widely recognized brands. itel's journey from local Jamaican success story to competitive international CX provider has been led by a team of strategic, forward-thinking innovators, who have the vision to propel itel into the next phase of expansion.
Over the course of this blog series, we will introduce you to some key members of itel's leadership team, as we explore their vision for the future and the Audacious Goal that has fueled their rapid evolution.
itel's Impressive Growth
Today, we introduce the team leaders responsible for itel's success story. Founded in Jamaica in 2012, with a handful of employees, itel is now the largest, home-grown global services provider in the region, and a trusted international brand, with a geo-diverse footprint spread throughout 11 facilities in 9 countries across the Caribbean, Latin America, U.S. and Canada.
Want to learn more about itel and how we are pioneering the future of CX delivery? Watch this video to learn what makes us different from other CX providers.
One Big Audacious Goal
With an eye on expanding itel's impact, our leadership team formed a clear vision of where itel is headed.
They developed a real and measurable way to track our success over time; an inspiring rallying call for our teams in the form of our Big Hairy Audacious Goal, which aims to grow the company to over 11,000 engaged employees and $250M in annual revenue by 2025.
To better reflect the powerful, globally-connected company itel has become, they made the important decision to rebrand 'itelbpo' to 'itel', along with a new logo and website.
So, who leads the charge in this energetic, future-focused company? In this first part of our 3-part series, we introduce you to four individuals who have their eyes on the Strategic Growth & Development of the organization. Their work has a strong market-facing component from Business Development and Marketing to Mergers & Acquisitions.
These are just some of the team members responsible for itel's direction, vision and aspirations to become a top, global CX competitor.
Meet Our Strategic Growth & Development Team
Yoni Epstein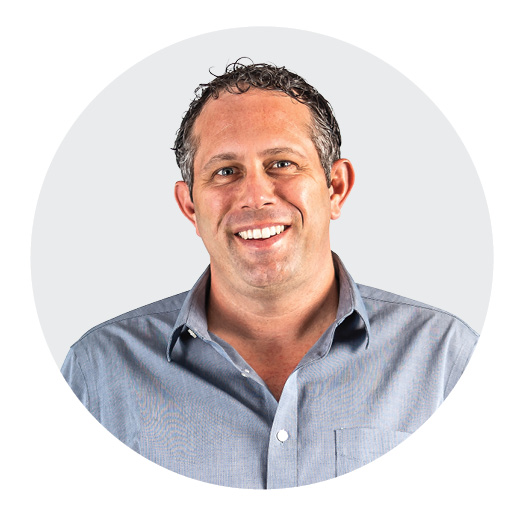 Founding Chairman and CEO
Ranked among the 50 most influential executives for the Latin American & Caribbean region, Yoni, our Founding Chairman and CEO, is the heart of our strategic team. Not only does he set the pace of itel's expansion, Yoni also works with strategic partners and identifies new opportunities, with a laser-sharp focus on creating an innovative, competitive, business of the future.
After studying Hospitality at Florida International University, Yoni moved to Kingston, Jamaica, to start a call center for Sandals, where he managed and developed their worldwide operations with over 20 business units and five different cultures.
In 2012, Yoni left his position at Sandals and set out to create a new kind of contact center, one that would show the capabilities of Jamaica and how a company can have an impact that goes beyond profit. Originally called Island Outsourcers, itel started small, yet mighty, with just 7 employees in Montego Bay.
Yoni became the founding President of the Business Process Industry Association of Jamaica (BPIAJ), chairman of CarRental8.com, and sits on the governing board of the Global Services Sector Project, a 5-year project focused on talent up-skilling.
When he's not in the office, Yoni likes to spend time with his family and host fun company events that allow staff to network, such as his quarterly 'family day', where the whole company gets to enjoy a party and celebrate being part of the 'itel family'.
What he likes best about being the CEO at itel: "The continuous growth. Looking to new countries, to come in and affect the community, to create jobs, and to move up the value chain, to see how impressed big brands are with our company and people."
Where he would like to see the company headed in 5 years: Continue growing our clients, the industries we serve, and to leverage our infrastructure and skills to become a leading provider of CX delivery.
One thing you don't know about him: As a young man, he used to go with his siblings to collect and return lost golf balls for extra pocket money. He also studied Culinary Arts at Johnson & Wales University.
Melissa von Frankenberg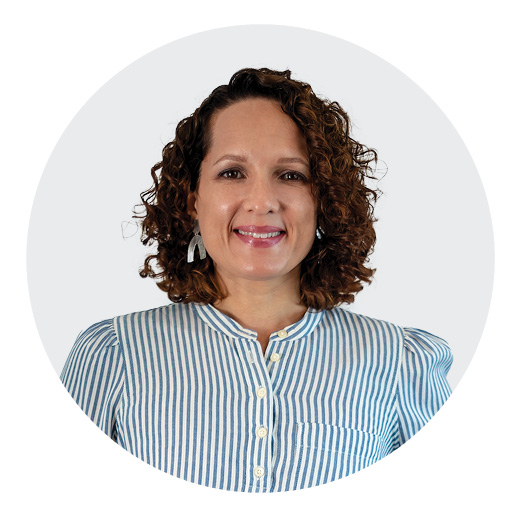 Chief Marketing Officer
Melissa von Frankenberg's role within our strategic team is to get the company's story out as widely as possible. By building our brand and showcasing our talents and people, she helps to position the company for further success and to demonstrate our evolution and impact as a business.
With an early desire to work in international development, she studied both International Relations and Political Science in university, and has worked extensively with small businesses and startups, especially in the tourism, entertainment and agri-business sectors.
Some of her international experience involves working alongside some of the greatest brand builders, from Richard Branson (Virgin) to Chris Blackwell (Island Records).
Apart from her expertise in marketing and communications, Melissa is also a writer, brand strategist and design enthusiast who manages a diverse and creative team that supports the evolution of the brand.
In her spare time, Melissa loves to dance and regularly has 'dance-offs' with her daughters when she isn't taking adult dance classes.
What she likes the most about working at itel: The ability to change things and make a big impact, to create from start to finish and manage a super team with amazing, creative talents.
Where she would like to see the company headed in 5 years: "I'd like to see the itel name become an even larger source of inspiration for how things should be done in the global services sector and business as a whole – a reputable brand with internal and external brand champions who are involved in the activities of our 4Ys Charitable Foundation."
One thing you don't know about her: Melissa is a writer at heart and won her first poetry contest at age 12. Before coming to itel, she also owned a company focused on brand storytelling.
Bobby Brown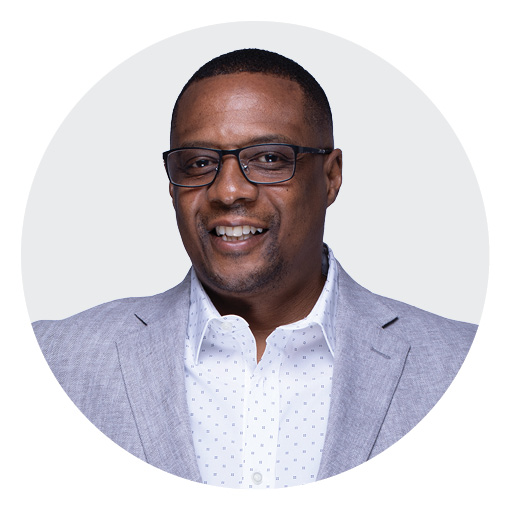 Chief Revenue Officer
Bobby is responsible for key revenue growth for our company. As the Chief Revenue Officer, his role is to promote and position our differentiators in the market. He is also responsible for the sales and account management of organizations within itel.
Bobby has over 30 years' experience in the contact center industry. He has led global sales for many of the leading global services companies. His expertise in contact center and digital customer engagement technologies allows him to develop engagement strategies for our clients that maximize measurable outcomes.
Bobby lives with his wife and two children in Dallas, Texas. When Bobby's not heading up our sales team, he likes to listen to dance music or ride his motorcycle.
What he likes about working at itel: Our very diverse culture built around performance achievement.
Where he would like to see the company headed in 5 years: "I would love to see itel as the recognized partner of interaction services for the finest brands in the world, operating with over 20,000 employees worldwide."
One thing you don't know about him: Bobby is an electronic dance music DJ.
Vinay Koppikar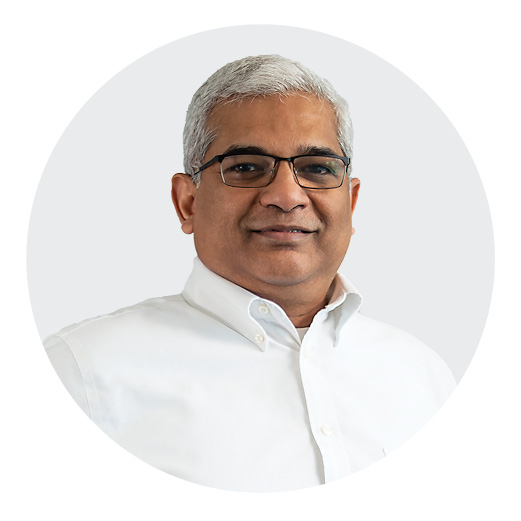 Chief Financial Officer
Vinay's main responsibility within our leadership team is to financially interpret strategy into numbers and to find different avenues that could help us achieve our goals. His financial evaluations assist in defining the best course of action, whether an initiative needs to be pulled back, or expanded.
His ability to analyze financial data helps to identify shortcomings and formulate improvement plans, which translates into future strategy. With over 18 years of experience in the business service industry and five years in business re-engineering, Vinay has helped to identify and collect best practices that are then adapted to itel's strategy.
His expertise in FP&A, Financial Strategic Planning & Management, Process Design & Re-engineering, along with skills gained from working for seven startups, has allowed him to guide and shape itel's financial decisions as the company explores new, exciting opportunities for growth.
When he isn't assessing potential new avenues for impact and growth, Vinay is an avid sports fan and will watch almost any sport on TV.
What he likes the most about working at itel: "With $100M+ transactions yearly, the company is still young compared to the global leaders in our industry. We have huge potential, and I help the company to maximize that potential."
Where he would like to see the company headed in 5 years: To be recognized as one of the premier names in the Outsourcing Industry, considered one of the top five reliable vendors, and a coveted name to work for as an employee.
One thing you don't know about him: He loves to meet people from different cultures and countries, and as a self-professed foodie, he likes to explore different cultures through food.
More To Come
Now that you have met our strategic growth and development team, look to our next blog in the "Meet the Team" series, where we will introduce more of itel's leaders in thought, innovation, technology and our greatest resource, our people ...
Want to learn more about itel and what it can do for your customer experience? Contact Us.
View more
More from the Stories section