Meet the Team Part 2: Our Experience & Activations Team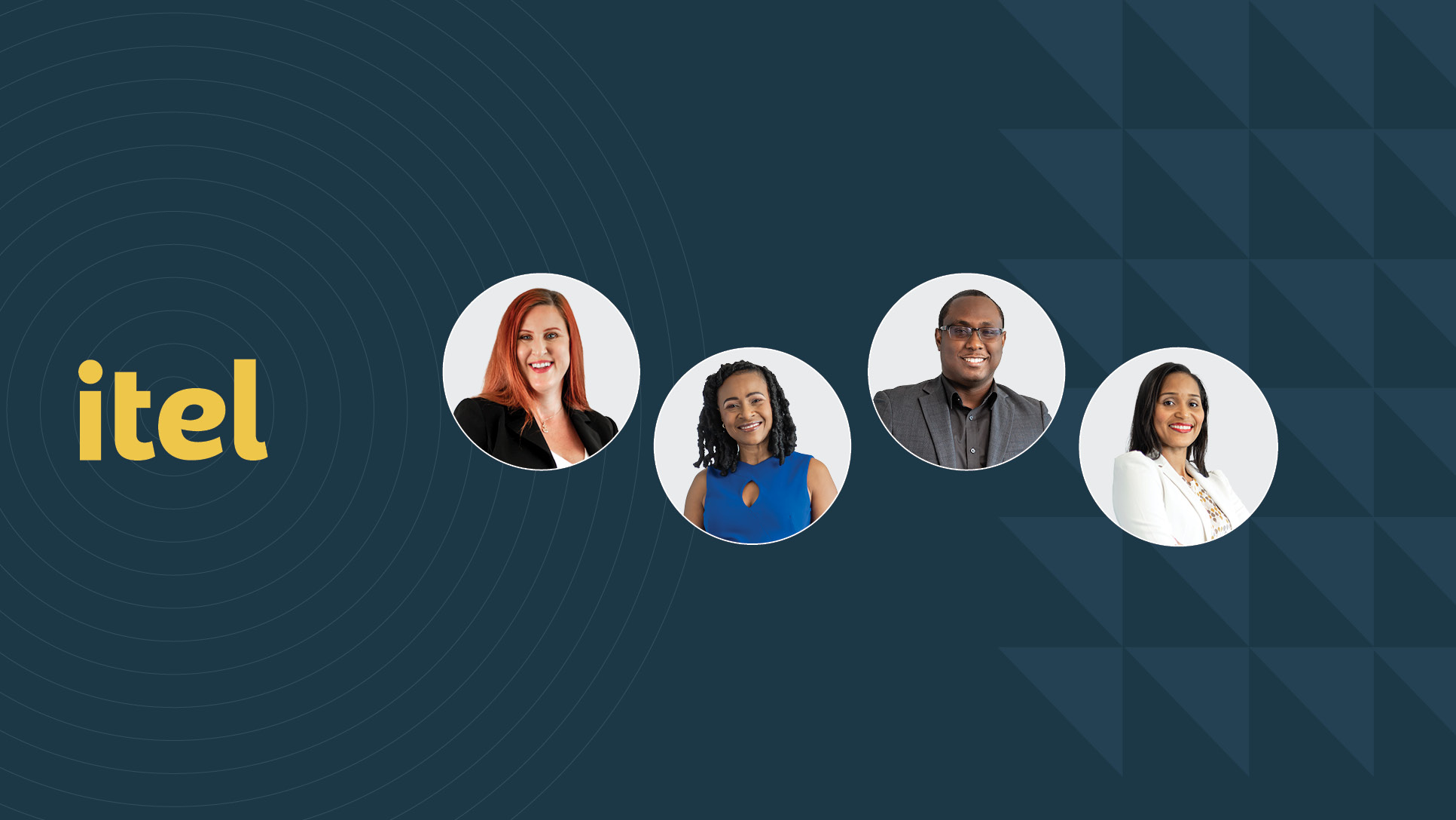 August 18, 2021
itel is known as a world-class customer experience (CX) provider, with a broad range of capabilities and expertise. The source of our strength does not lie only in our technology, our transformative workspaces, and our geographic diversity. At the end of the day, we are a people business, and we perform at such a high level because we focus on employee experience as much as client experience.
That's why, in the second part of our "Meet the Team" series, we continue our deep dive into itel's leadership with our Experience and Activations Team. These are the leaders who help guide and shape the overall "itel experience", from within and without.
Learn why they passionately believe that every great customer experience begins with our ethos of EX=CX, which means Employee Experience (EX) equals Customer Experience (CX), and why we are setting ambitious goals to become a global CX leader by leveraging our greatest asset, our people.
Why itel is Poised for Success
In Part One of our Meet the Team Series, we introduced the leaders behind itel's strategic vision and growth, and one of the main objectives of our Big Hairy Audacious Goal (BHAG) for 2025, to build a team of 11,000 engaged colleagues.
Why Our Family-Like Culture is Important
Happy employees drive the business forward, and that makes our people our most valuable asset. That's also why we seek to empower our employees by providing continuous learning opportunities, and by investing in community outreach and environmental initiatives within the communities we serve.
itel's family-like culture is also what makes us strong as a company, and this united vision would not be possible without the dynamic group of professionals listed below.
Meet Our Experience and Activations Team
Tamara Smith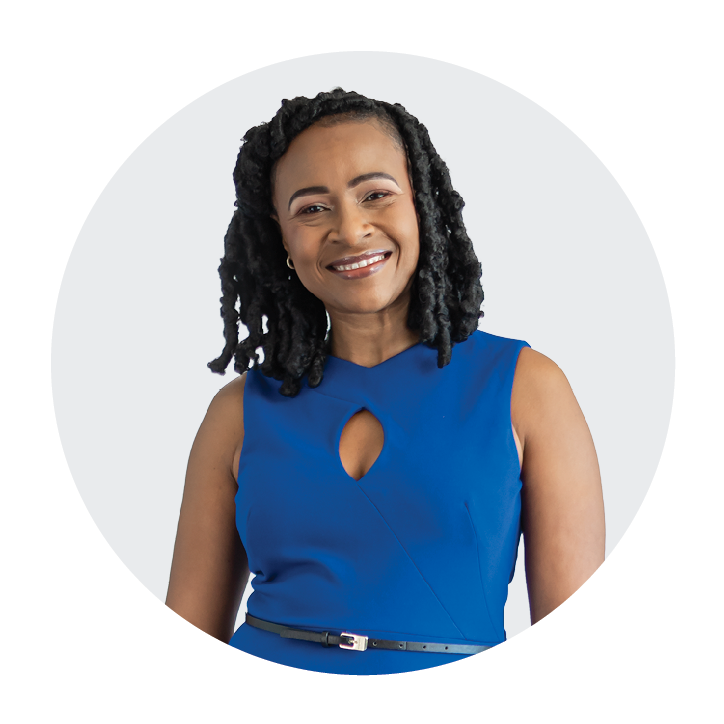 Chief People Officer
Tamara oversees what you might traditionally call "Human Resources". At itel, her title is "Chief People Officer" and much like the function of HR, Tamara oversees the People, Resources and Culture Team that is responsible for employee engagement, development, and job satisfaction. She ensures that teams are happy, engaged and more productive, which ultimately contributes to the growth of the company.
Tamara has worked for more than 15 years in various HR leadership roles, providing strategies, overseeing service delivery, and leading organizations into the future by providing much-needed organizational and leadership development. Her main area of expertise is in supporting large, diverse workforces, in multiple geographical locations.
She holds a Master of Science in Human Resource Development from the University of the West Indies, as well as a Law Degree (LLB) from The University of London. She is also a member of the Society for Human Resource Management.
Tamara also enjoys traveling, volunteering, sampling southern U.S. cuisine and music, and she also enjoys her beautiful island home as a born and bred Jamaican, where she spends time with her son, Karson.
What she likes the most about working at itel: "I absolutely love itel's family-like atmosphere. Most importantly, I look forward to leading programs and initiatives that will impact our team members' lives positively."
Where she would like to see the company headed in 5 years: She would like to see the company become a household name in the region. In a way, blazing the trail for other Caribbean companies.
One thing you don't know about her: She is a budding sports fan. After living in New Orleans for a year, she has turned into a New Orleans Saint fan, and watches all the season games.
Shurland Buchanan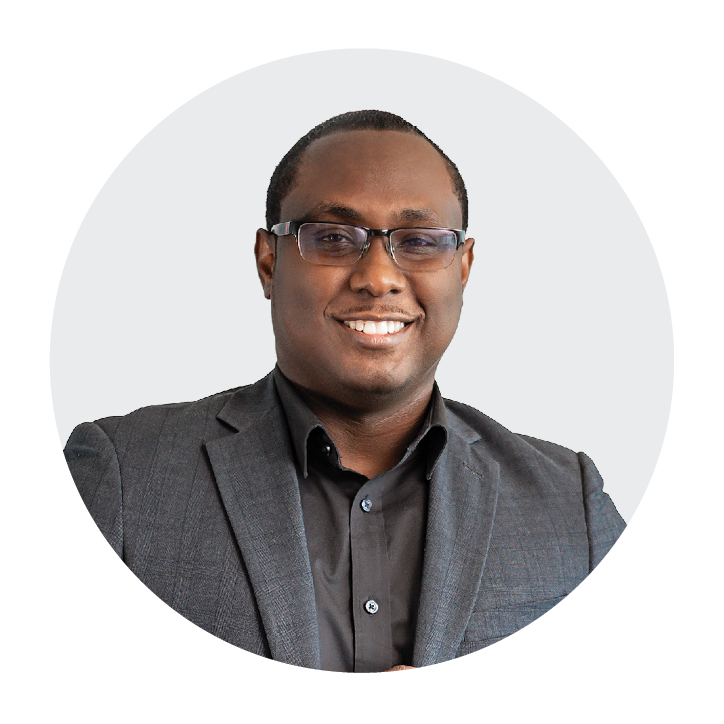 Chief Learning Officer
Shurland ensures that our team members have the right knowledge and training to uphold our guaranteed quality assurance standards. He also develops top-notch training experiences that incorporate both old and new learning techniques. He believes that the employee's experience should be one that is great, even post-training, and that team members should always be presented with new opportunities for personal development.
Though his original career choice was marine biologist, he soon veered into professional training and employee development after acquiring a BSc in Business Administration.
With 15 years in the Customer Experience and Employee Coaching field, Shurland brings his cutting-edge training practices and data-driven insights to not only support the quality of our operations, but to break cultural barriers and optimize learning.
His expertise as a Certified Professional in Training Management, a Six Sigma Yellow Belt, and a Master Trainer of Predictive Index Certification, and his background in operations management, learning theories, and talent optimization, allows him to craft advanced learning development programs and quality assurance CX strategies.

What he likes the most about working at itel: "I really enjoy having the ability to solve new problems, either through teamwork, or by creating exciting processes that synergize with our progress as a company."
Where he would like to see the company headed in 5 years: More locations, more engaged employees, and new departments within the company that allow for internal and external growth.
One thing you don't know about him: Shurland is also an avid comics fan, and in his time off, he likes to read DC, Marvel and Darkhorse comics, when he is not learning about new technology-aided learning tools.
Janecia Welds-Wainwright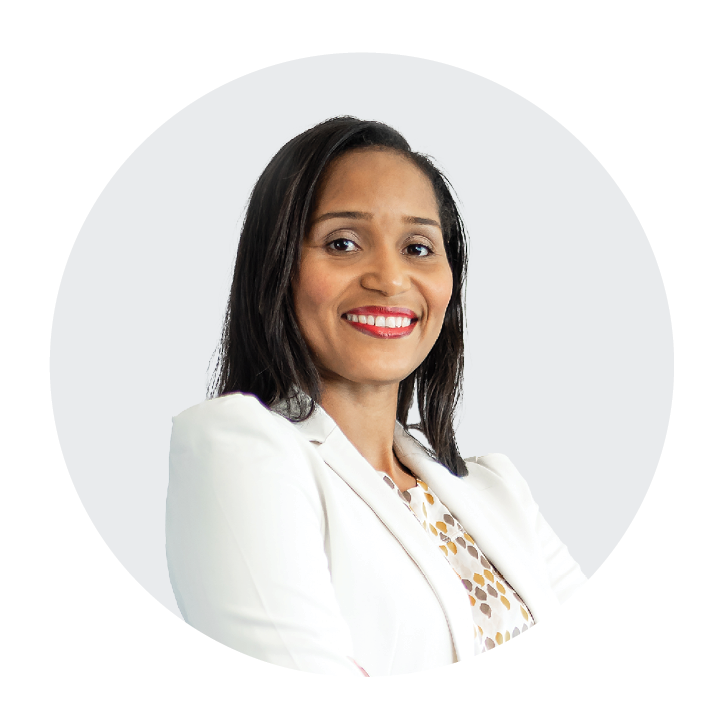 Head of Projects
Janecia's role impacts both sides of the itel equation: the employee experience and the client experience. As the person in charge of itel's office buildout projects, her team ensures that the quality of construction and the amenities all meet itel's high standards. Facilities are purpose-built, to inspire, engage and to maximize employee safety, productivity and comfort. Her team also spearheads the onboarding of new clients, to make sure that all operational requirements are met.
With over 10 years of experience in project management, Janecia has not only found success working for fast-paced multinational organizations, but by building out new office spaces for itel, she is also a main contributor to our organizational growth. She ensures that the new facilities deliver not only a superior client onboarding, but also leads to better employee satisfaction and exceptional service delivery.
Janecia is also a certified Scrum Master, a Scrum Product Owner, a Project Management Professional (PMP) and a Project Management for Learning Professional. She also holds a Bachelor of Business Administration (BBA) from the University of Technology in Jamaica.
When Janecia is not busy directing the many building and upgrading projects in our various sites, she loves to spend her off hours playing board games such as Scrabble and acting as a self-professed "swim mom", cheering on her water-loving family.
What she likes the most about working at itel: "I would have to say I really like the pace of growth at itel and the opportunity it brings to learn and make an impact."
Where she would like to see the company headed in 5 years: She also wishes for itel to be the employer of choice in every country in which they operate.
One thing you don't know about her: Besides a challenging game of Scrabble, Janecia also enjoys a good game of dominoes, and makes quite a worthy opponent.
What's Next for itel?
As you can see, itel has a dedicated leadership team that is not only concerned with how well the company operates externally, but also internally.
To this team, experience is everything, both from the client side and the employee side. From developing new ways to keep employees engaged, to overseeing training, service delivery, and the building of new sites, everything this leadership team does moves us one step closer to our Big Hairy Audacious Goal, and even further.
We hope you will join us once again, as we introduce more of itel's leadership, and give you a glimpse behind one of the most innovative, up and coming CX providers.
Watch for Meet the Team, Part Three …
Want a customer centric CX provider that puts client and customer needs first? Learn why itel is uniquely different. Contact us today.
View more
More from the Stories section