Employee Wellness the Focus During Health & Safety Month  

April 7, 2022
You may not see the hundreds of man hours and all the daily activities that contribute to a smooth-running workplace. A tremendous amount of effort goes into environmental health, safety, and security (EHSS), and much of that is behind the scenes. So, for World Health Day, we thought it fitting to lift the veil and explain the vital role of the EHSS team, who recently organized itel's Health and Safety Month, where employee wellness took center stage.
Health & Safety at itel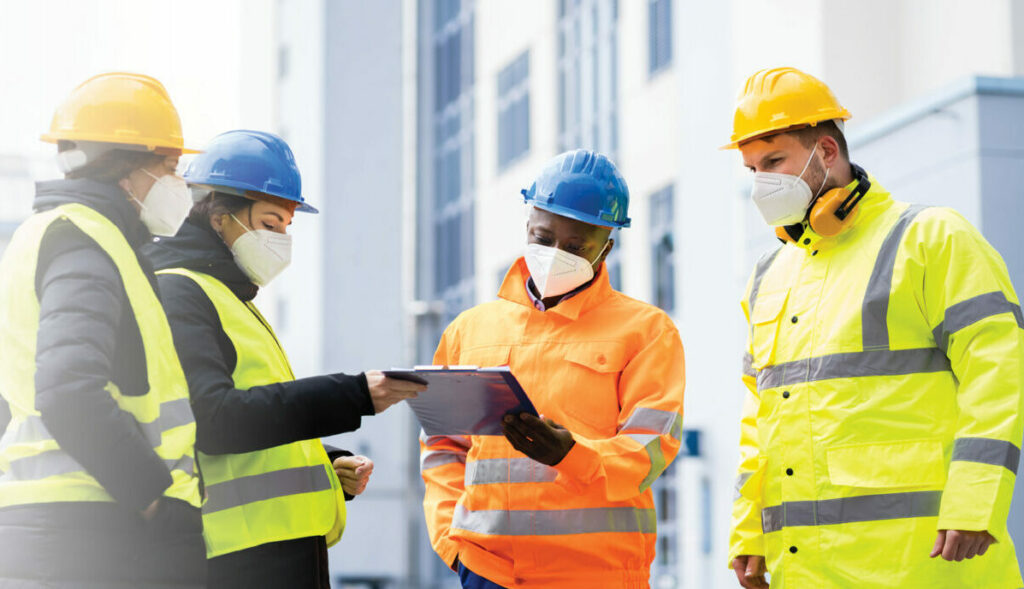 Workplace health and safety is more than a necessity. It's what makes the workplace comfortable and safe for employees and affects everything from employee morale to performance and productivity. In itel's case, it also involves planning, managing, and overseeing 11 office locations globally, thousands of workers, and dozens of EHSS team members dedicated to keeping the itel 'engine' running.
"If you think about it, we're a company where most employees work out of brick-and-mortar locations, and we're responsible for maintaining those facilities," explains Yeashkark Allen, itel's Group Senior Director of EHSS, who oversees the top-level management of all EHSS team members across itel's global sites. "Everything we do contributes to employee health, comfort and overall safety at the site."
At itel, the EHSS department consists of four subdivisions: security, safety, facility maintenance, and more recently, transportation. Each office location has its own facilities manager, who oversees the day-to-day building maintenance and the safety of employees. If a location has multiple buildings, then an EHSS representative will be present at each site, to make sure that everything runs smoothly.
Behind this is a team who ensures that itel employees have a safe and pleasant work environment. This could involve everything from facility maintenance and upgrades to daily hazard inspections, overseeing security personnel and on-site nurses, and arranging safe employee transportation to and from work.
They also have maintenance teams working day and night to ensure that the air conditioning and air filtration systems are properly serviced, and that communal areas, bathrooms, and workstations are properly cleansed and sanitized. And not just for the aesthetic appeal, but so employees have an uncluttered, clean and beautiful space where they can work effectively.
"Being responsible for the safety of employees and allowing them to feel safe within the work environment, that's why I take pride in my job," says Orane Hibbert, Environmental Health, Safety, Security & Transportation Manager at itel Montego Bay. "I believe we contribute significantly to the overall employee experience."
Organizing itel's Health & Safety Month
The EHSS team is also responsible for planning and executing awareness campaigns, like February's Health & Safety Month, focused on workplace health and safety and employee wellness.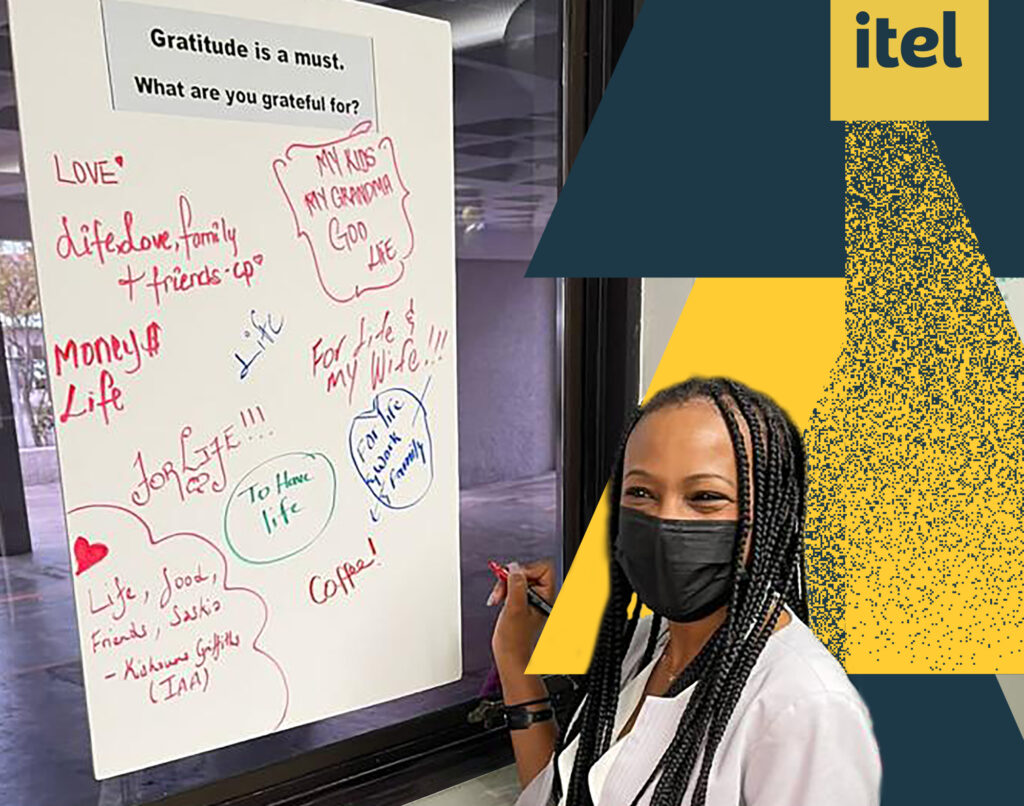 Originally, the idea came about as a way to extend the COVID-19 vaccination campaigns that began last November, where employees were encouraged to get vaccinated at one of the many clinics itel supplied on-site. But then, it bloomed into a wider initiative involving not just COVID prevention and safety, but also topics around women's and men's health, family planning, heart health, and mental health, a great concern after the isolation and restrictions imposed by a 2-year global pandemic.
"We noticed that all these restrictions were really affecting our employees," says Kemika Panton-Green, Environmental Health, Safety, Security & Transportation Manager at itel's Kingston location. "And that was one of the reasons why we decided to have a health month. Incorporate all things health and wellness related and arrange activities across our three major locations."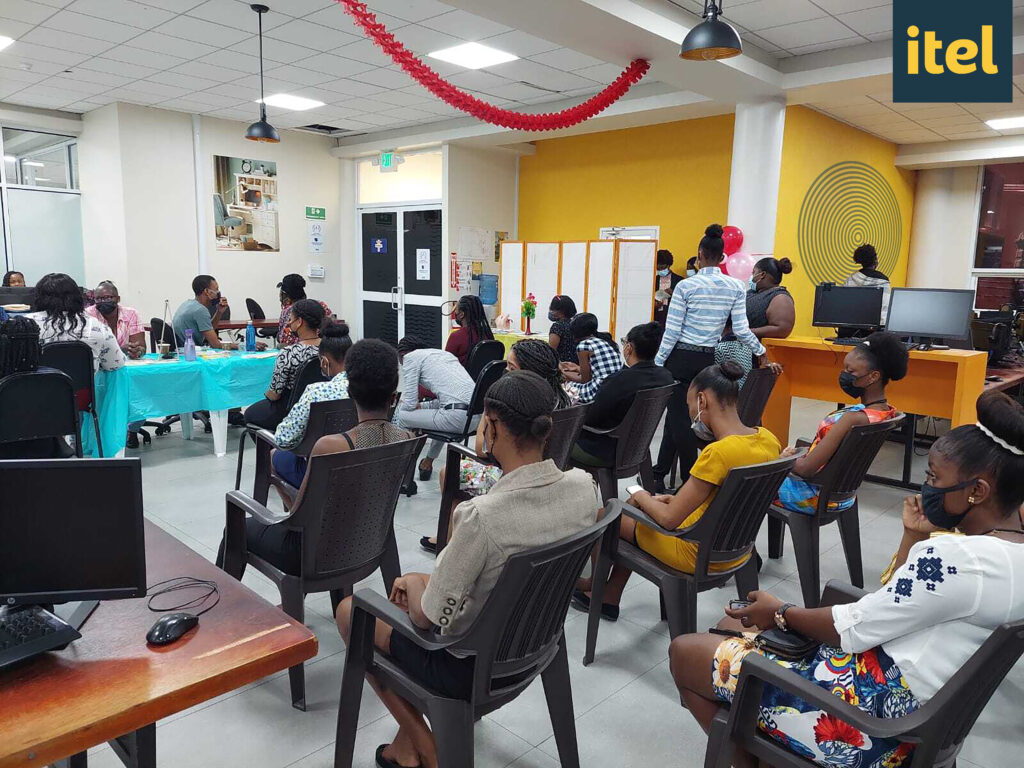 Initiatives were rolled out across three countries, Jamaica, Saint Lucia, and Guyana. This involved partnering with local health providers and practitioners to provide a range of in-person and virtual workshops, health screenings, and educational programs.
Topics ranged from breast and prostate cancer awareness to retirement and financial planning, fitness, family planning and health insurance. While on-site activities included health presentations, videos, group counselling sessions, free blood pressure monitoring and blood sugar testing.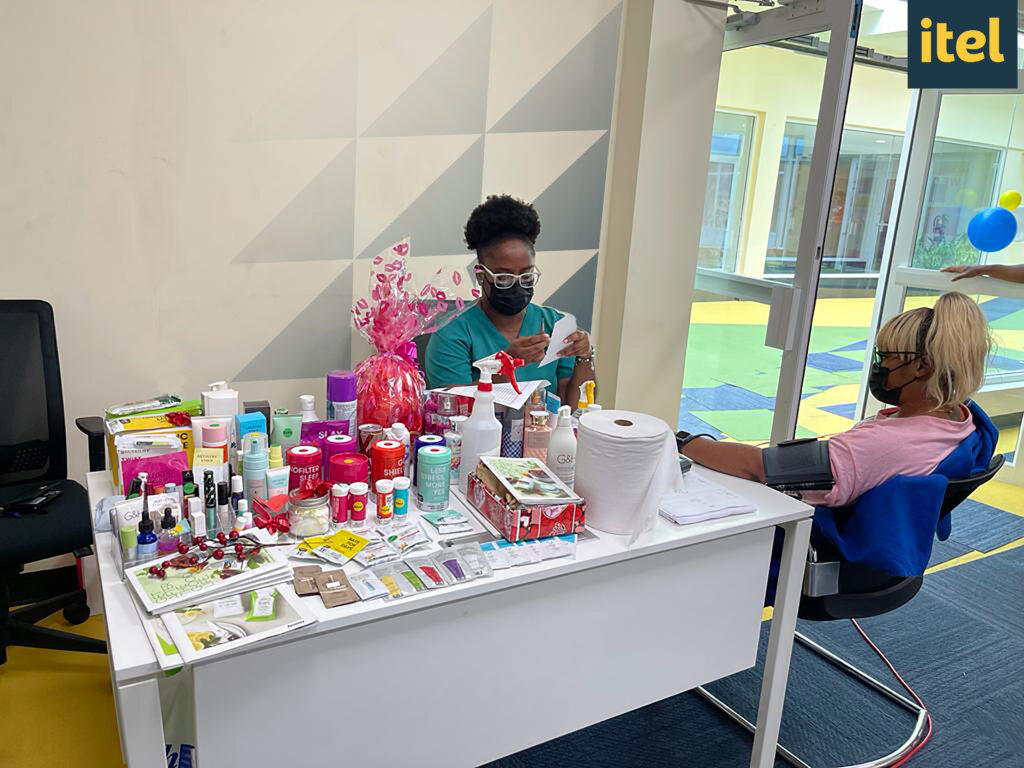 Interactive games and trivia challenges encouraged employee participation and were led by each location's Employee Engagement team. And uplifting activities, such as a gratitude wall, allowed people to share messages of gratitude and to express what made them thankful.
The month-long health campaign culminated in a grand prize raffle, where employees could win gift baskets and various prizes, and the feedback was extremely positive. When asked if events like this would happen again, the EHSS team was quite enthusiastic about the idea.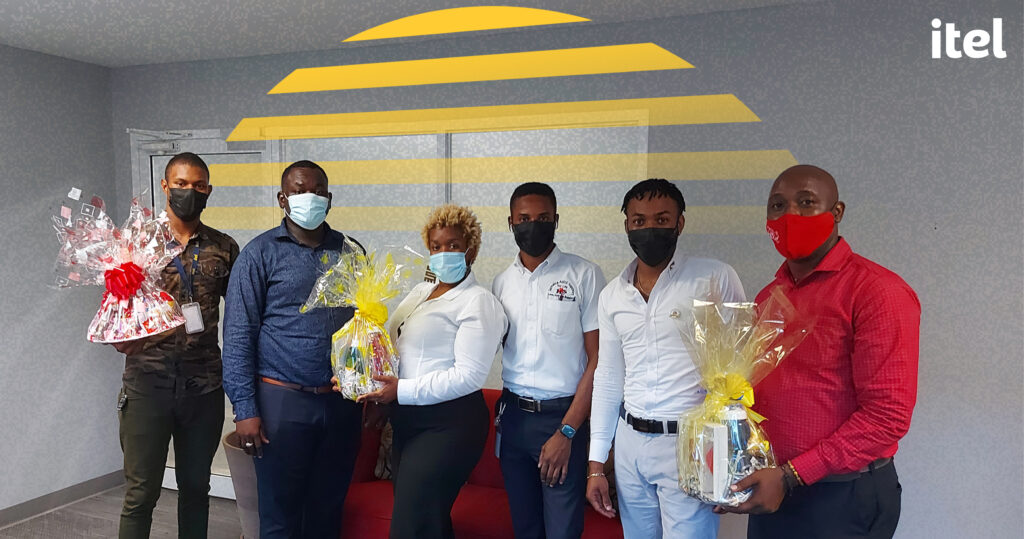 And as the company continues to focus on the employee experience, as part of itel's "Year of You", we should expect many more campaigns centered on employee wellness, happiness, and health.
itel doesn't just offer safe, healthy workspaces. They're also stunning.
Learn more about itel's COVID-ready buildings and inspiring environmental design. Check out this article.
View more
More from the Stories section