CX outsourcing destinations
Closer Look at LaCa: Jamaica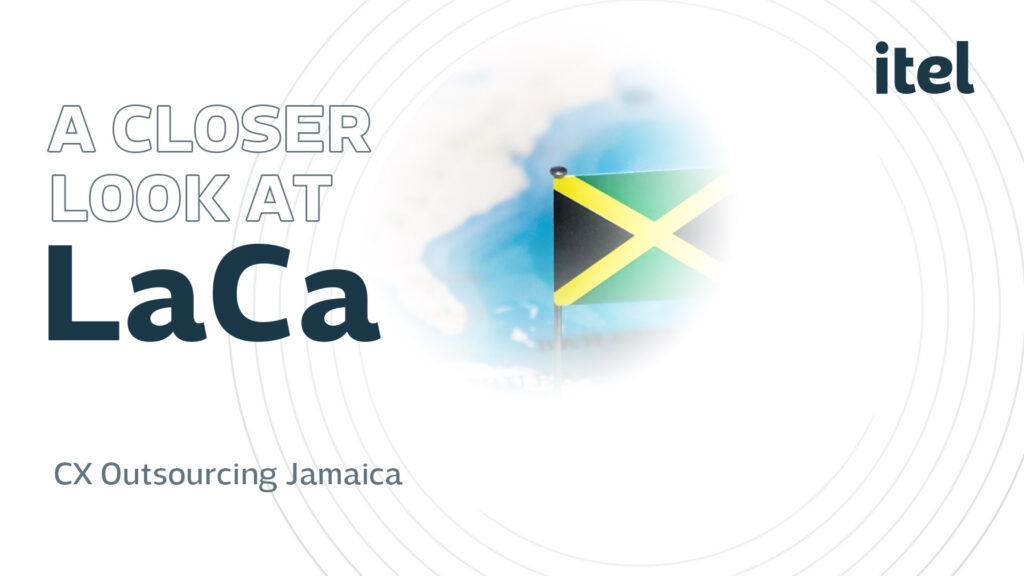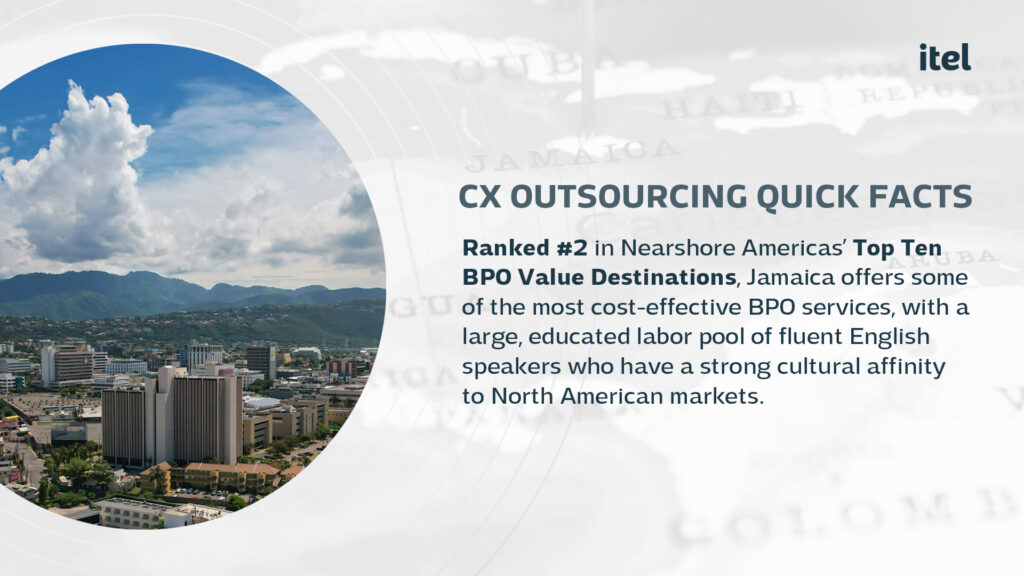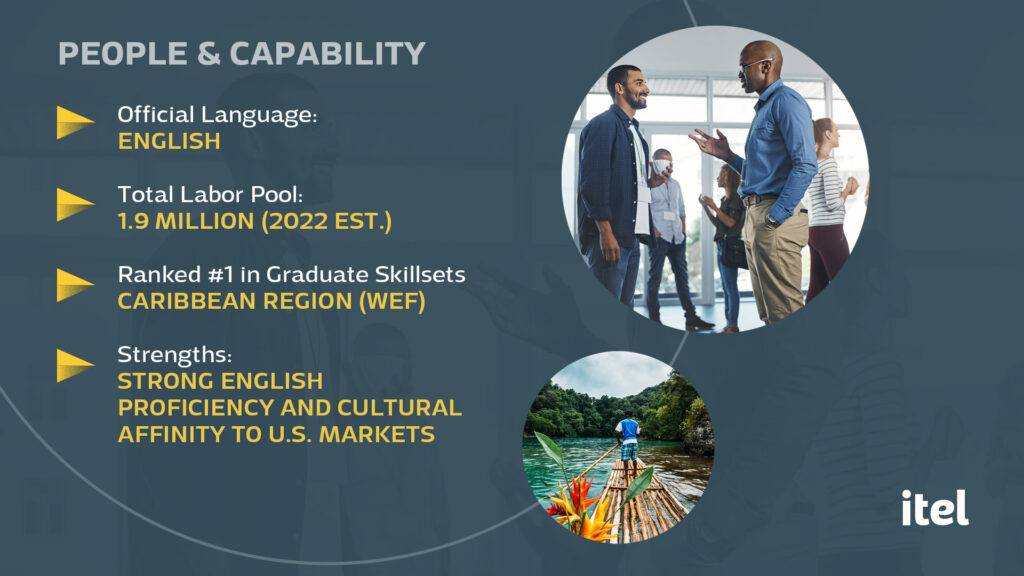 Jamaica is one of the leading outsourcing destinations for BPO and CX delivery services. Known for its legacy in hospitality and tourism, Jamaica has a strong focus on customer experience and happens to be the foundational location for itel, where we began operations back in 2012.
Our two main locations include a large 4-building facility in Montego Bay and a new state-of-the-art 90,000 sq. facility in Kingston that can house up to 1,140 employees.
Favored by many of our clients for its young, energetic workforce and large labor pool that allows us to scale rapidly, they also love Jamaicans' strong English proficiency with accent neutral capabilities, making it one of our top LaCa outsourcing locations.