CX Outsourcing Destinations
Closer Look at LaCa: Honduras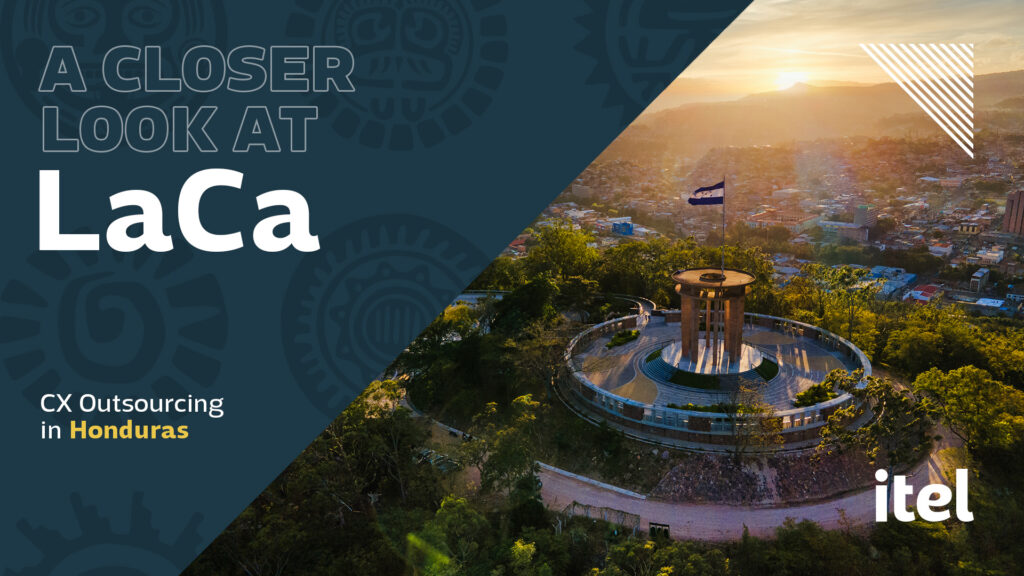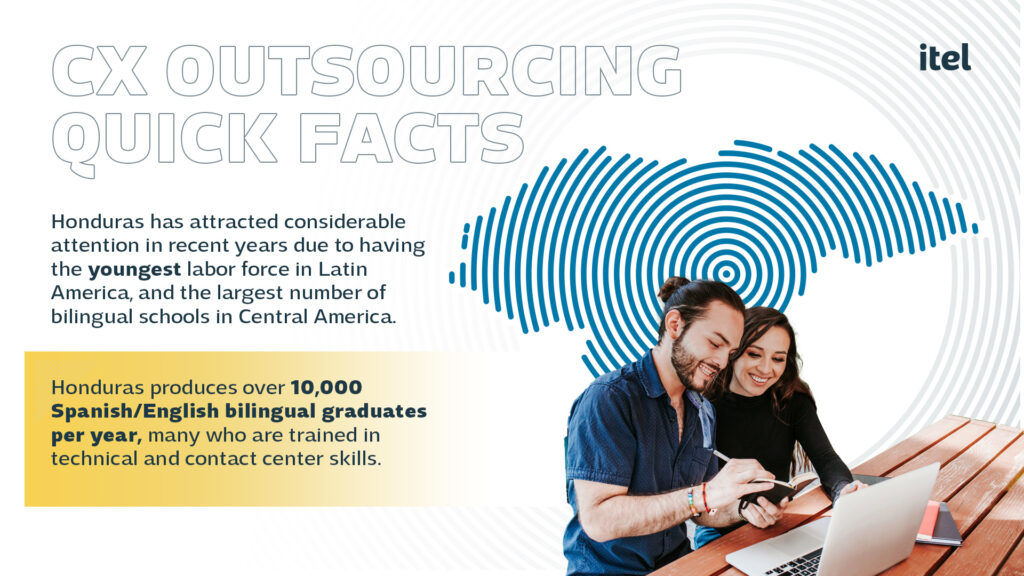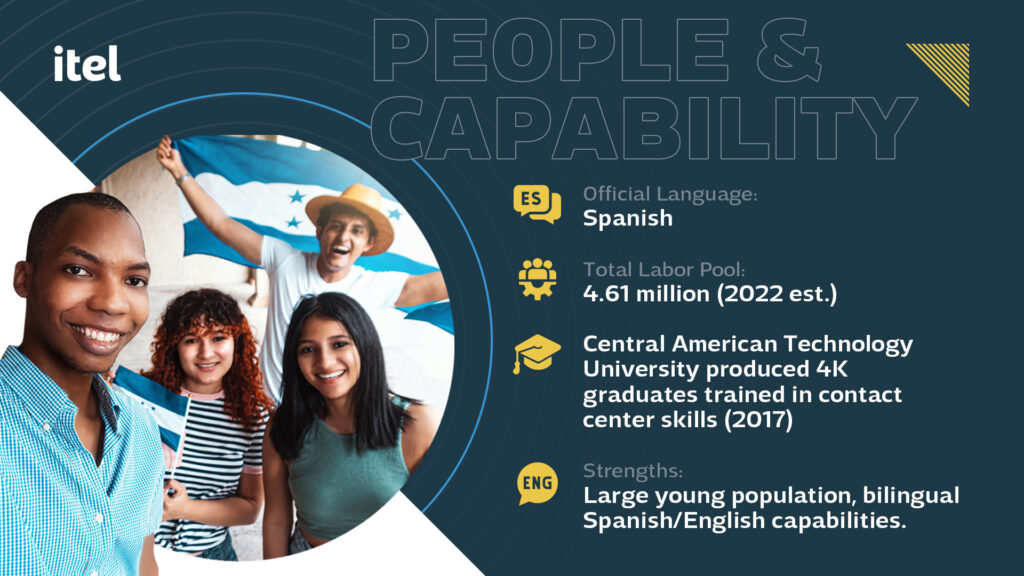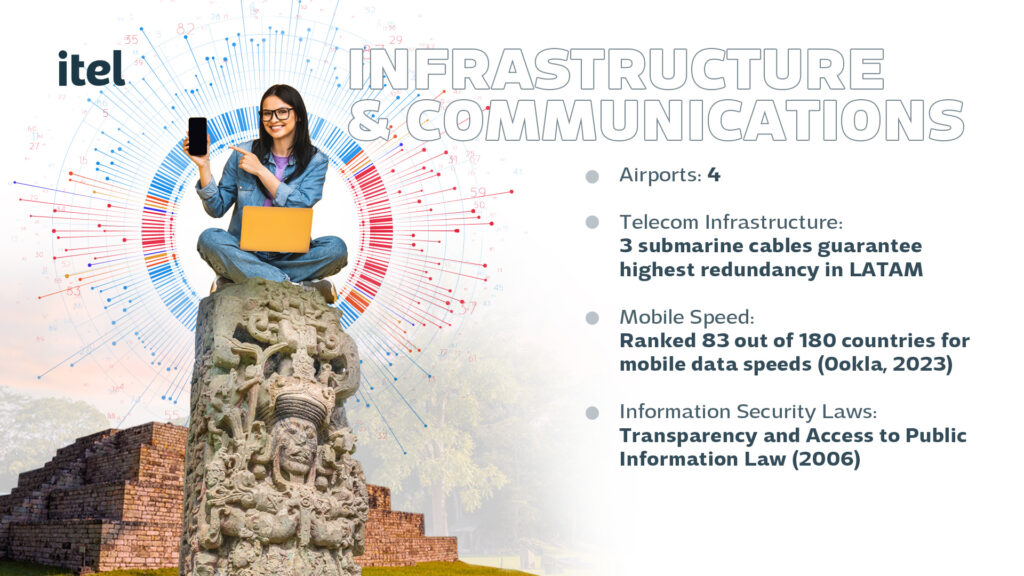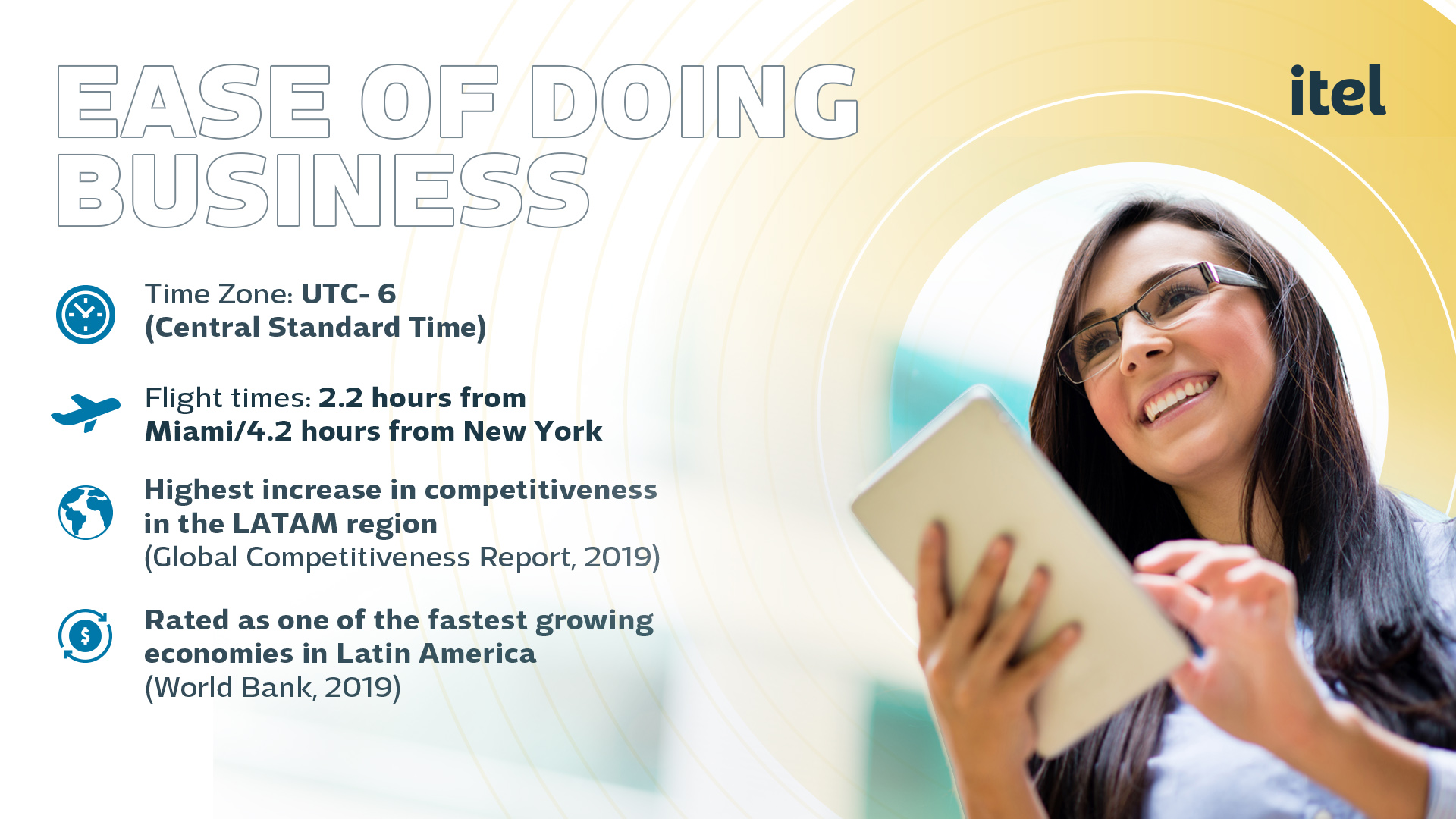 If you're looking for bilingual Spanish/English talent, Honduras provides one of the best outsourcing locations in which to scale your bilingual support channels. U.S. companies will find that the local culture is heavily influenced by American entertainment, as well as American brands, which makes it a great location to find the most passionate brand ambassadors.
The country is also committed to expanding its technology and BPO sector, having recently launched state-of-the-art "Smart Cities" and Business Parks. The ultramodern Smart City in San Pedro Sula is where itel currently calls home. The facility is a perfect blend of sustainable, modern design, engaging workspaces, and critical business infrastructure, close to major arterial routes, residences, and universities – which makes for easy access to the country's top bilingual graduates.
In fact, Honduras' continued investment in innovation and infrastructure are two of the main reasons the country continues to establish itself as an attractive CX outsourcing destination.