Caribbean BPO Disruptor itel Celebrates EX=CX at Its Inaugural itelFest 2019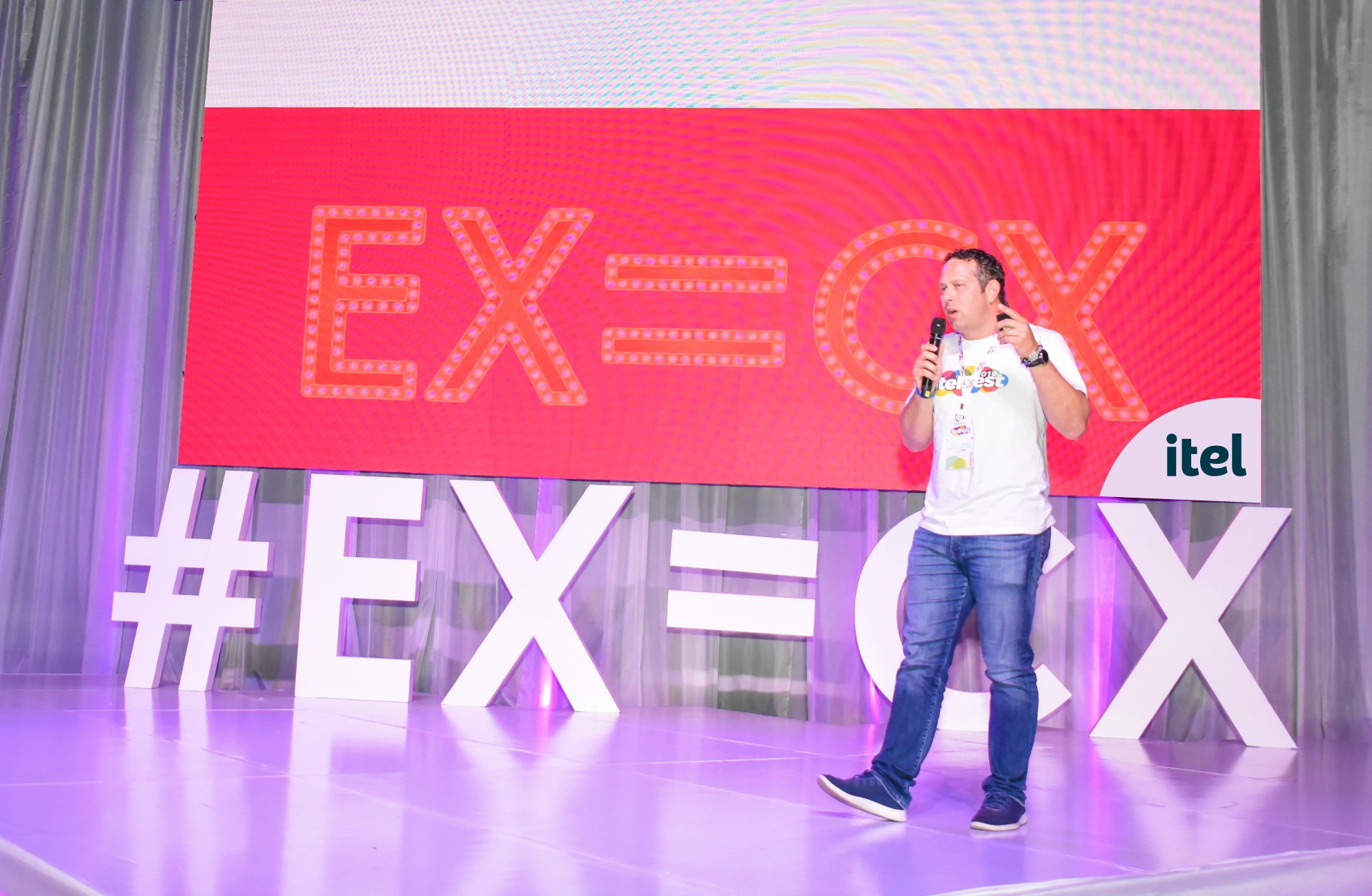 September 14, 2019
Press Release | September 14, 2019
Nearshore BPO success story, itelbpo, has revealed a key factor to their competitive advantage is leveraging EX=CX (Employee Experience = Customer Experience). The commitment to EX=CX was on full display at the company's itelFest this past weekend where CEO, Yoni Epstein, and a team of presenters and entertainers rallied the company around this mission.
At the event, itelbpo hosted over 300 members from their Jamaica, Mexico and USA teams at the Courtleigh Auditorium in Kingston, Jamaica on Saturday, September 14, 2019.
itelFest was a culture booster shot around its brand values of qualitY, integritY, reliabilitY and familY. The company invited long-serving members of staff (3-7 years of employment) and its best performers (the top 10% of each business unit/account) to attend. A Jamaican-born BPO with global operations, itelbpo invests heavily in employee engagement aimed at maintaining high levels of employee retention that is well above the BPO industry average. This has helped them achieve a standout level of customer experience management that has catapulted them from 7 employees to over 2,500 in just 7 years.
"We had to invest in the infrastructure. We had to step up our game and follow the global trend to ensure that we could provide service and facilities necessary to operate on an international stage," said itelbpo Chairman, Yoni Epstein. Investing in technology to empower the team in their jobs will be key, according to Epstein, who spoke of developing a team of "super agents" armed with data and customer intelligence that will make their jobs easier, as well as further heighten their customer experience delivery.
The CEO held back tears when recounting how his senior managers stayed in touch with the Bahamas team throughout Hurricane Dorian's plight and aftermath. "It shows what family is all about," stated Epstein as he congratulated the global team in raising U$60,000 to help its Bahamas team rebuild their lives. The audience stood in solidarity holding hands to recognize the members of its Bahamas team who were unable to make it.
Hosted by Miss. Kitty, the day was a non-stop flow of energy and goodness that was palpable. In addition to exciting activities and competitions, the audience heard presentations from itelbpo's executive team. Shurland Buchanan, Head of Learning, Development & CX, spoke about the tools and opportunities for career growth, while Michelle Yeo, Head of People Success, spoke about the importance of a fun and nurturing culture that excites people about coming to work. Comedic Duo, Ity & Fancy Cat also played a role in the day's proceedings with a hilarious post-lunch skit that put the audience in stitches.
Inspiration Coach, Marsha-Ann Brown, gave the keynote address, 'Staying the Course.' It provided a healthy breakdown of how individuals should push past mental barriers and remain self-motivated while holding firmly to a long-term vision of personal and professional success.
A special presentation by Chief Development Officer, Lisa Lake, announced the official launch of the organization's charitable arm, the 4Ys Foundation, which will focus on developing community in the areas of innovation, education, sport and environment. She called team members to action encouraging them to help shape the Foundation's focus and get involved in the company's community outreach activities.
View more
More from the News section