itel Brightens the Holidays Through Donation Drives in Jamaica

January 3, 2022
itel's 4Ys Foundation brought holiday cheer to those in need by collecting and donating essential items to charitable organizations in Jamaica.
All throughout the month of December, itel employees warmly embraced the spirit of giving by donating non-perishable foods, toiletries, and other essential items, to help brighten the holidays and show their support for organizations that help the most vulnerable.
Making the Holidays Merry in Montego Bay
Donated items were given to two Jamaican organizations. One of them was Blossom Gardens, a childcare facility for those zero to 8-years-old. Many of the children there were either abandoned at the hospital, or sometimes even on the street, and Blossom Gardens offers them a home until they're able to be adopted.
"These organizations always need help. But this one was actually brought to our attention because one of our employees grew up at Blossom Gardens and their story was so compelling. That's why we decided to partner with them a few years ago, through itel's 4Ys Foundation," explains Clestina May, head of the Montego Bay Drive and itel's Client Relations Manager. "For the holidays, we've been collecting items at our Montego Bay site. Things like toilet paper, baby wipes, diapers, and clothes, along with tinned foods, and toys, and we're also asking for items such as reading books."
On December 22, the itel team headed over to the facility, with baskets filled with donations.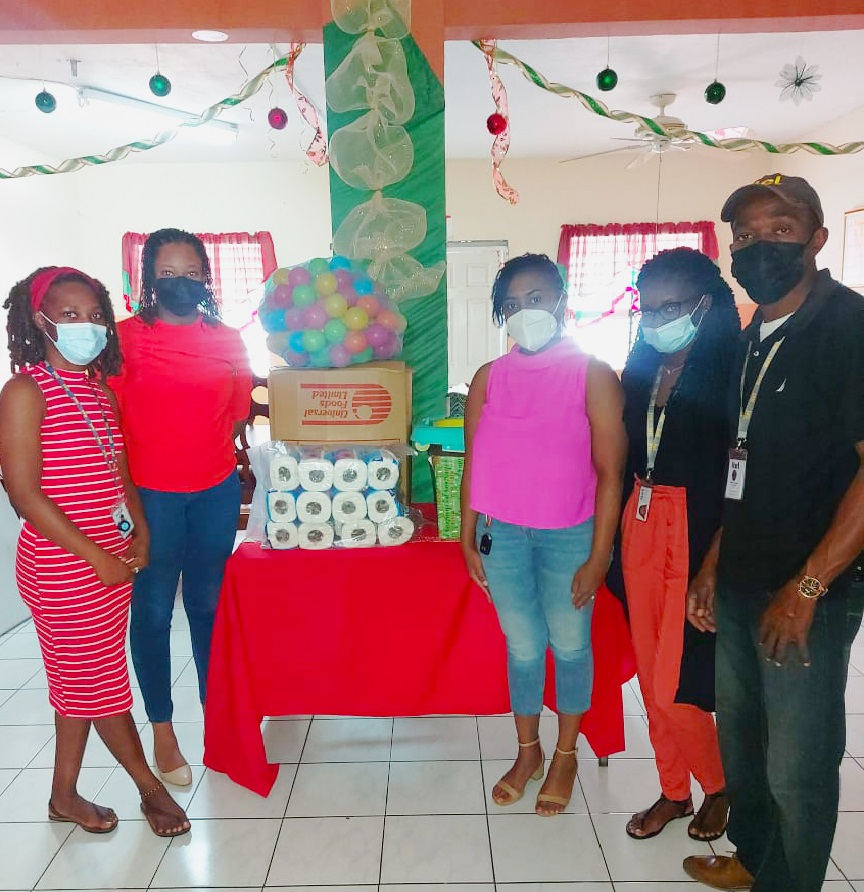 And though visitors weren't permitted due to the pandemic, the childcare staff was more than happy to receive the items on their behalf, along with a special donation letter from itel, expressing the company's thanks and appreciation for all their hard work.
"This is something I want to start doing all year," adds May. "Because, you never know what someone is going through, and these small acts of kindness can definitely make a child's day."
Giving Back in Kingston
In Kingston, much-needed donations went to Yutes4Change Foundation, whose mission is to assist and empower under-served children, at-risk youth, adults, and senior citizens through education, health, sports, and social/cultural involvement.
This amazing partnership began in 2015, when itel's 4Ys Foundation searched for a non-profitable organization that was not yet receiving major support from other corporations. Over the years, itel has donated to the foundation many times and for many needs. This holiday season, the company wanted to supply essential items that would help local community members, especially those struggling to meet their most basic needs during the pandemic.
"The best part of helping an organization such as Yutes4Changes," explains Chevaun Baines, itel's HR Coordinator, who headed this year's donation drive, "is the impact it has on a community level. People feel connected. They feel valued and special. And it shows that we care as a company. We are people-focused, and we're committed to helping not just during the holidays, but by promoting sustained development in these communities all year long."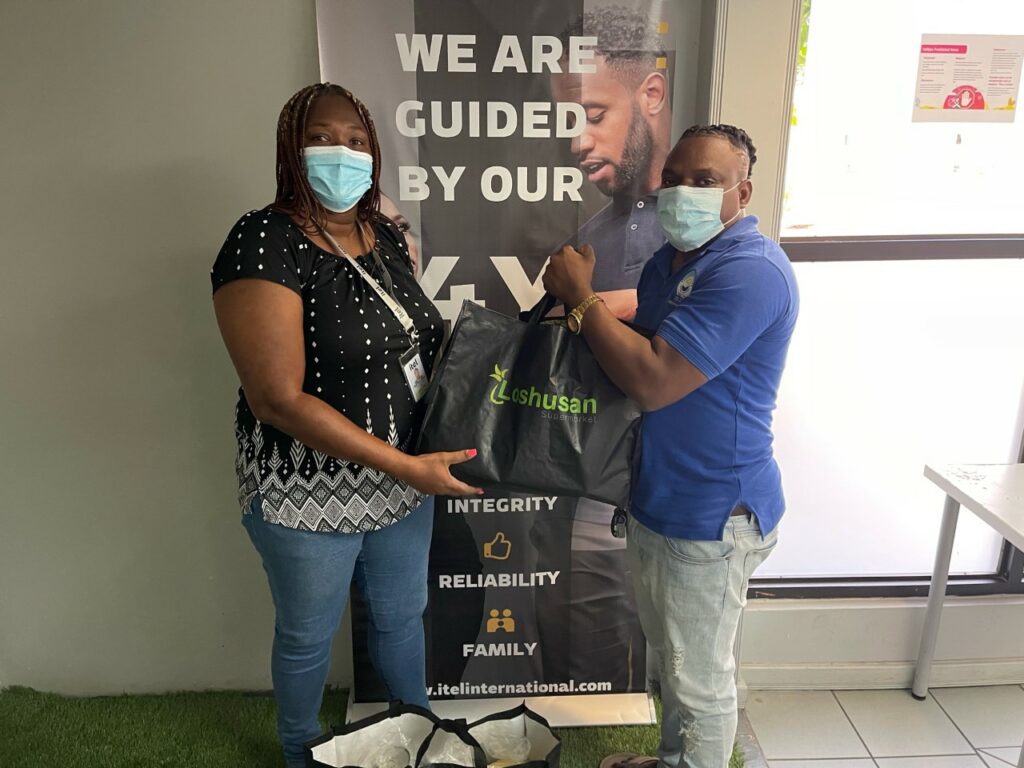 For this year's holiday drive, a donation box was placed in the lobby area of itel's Kingston site. Many items were collected, including toys for the kids, and the official handover took place last week, with Ricardo Burke, the founder and head of Yutes4Change, in attendance.
Interested in learning more about itel's 4Ys Foundation? Click here to learn about our 4Ys mission, vision and values.
View more
More from the Stories section